NATO calls Turkey and Russia to show self-control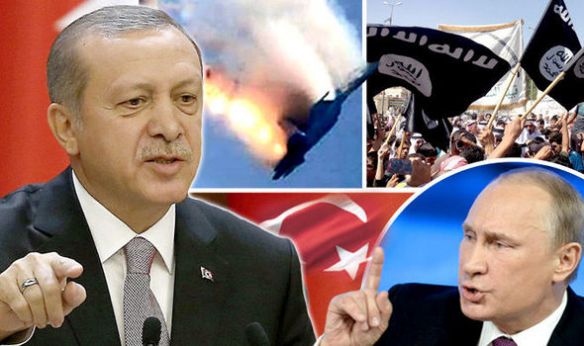 The plane was shot down for violating Turkish airspace on Tuesday morning, according to Turkish officials. Turkish President Recep Tayyip Erdogan says his country does not wish to rise tensions with Russia over the downing of the plane. Earlier Russia's defense ministry said the first pilot was killed by opposition forces who shot at him as he landed after force out from the plane.
Russian President Vladimir Putin said the plane had been attacked when it was 1 km which is approximately 0.62 mile inside Syria and warned of serious aftermath for what he termed a stab in the back handle by the conspirator of terrorists.
U.S. President Barack Obama and French President Francois Holland, meeting in Washington, urged against to expand, while NATO Secretary-General Jens Stoltenberg said the military alliance stood in agreement with Turkey.
www.npr.org/sections/thetwo-way/2015/11/25/457350907/russia-calls-shoot-down-of-its-plane-a-planned-provocation