Negative Influences.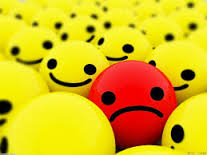 Have you ever focused more on the negative situations more than the positive ? This is happening today in America, This week a song was released on social media created by Dooley, and 2 of his friends, Tlow and Lor Roger. The song is threatening Presidential candidate Donald Trump on the things he is stating in his speeches and his interviews. Maybe the creators were just blowing off steam and did not realize the impact that this video would have.  It has more than 200,000 views and counting and it is heading towards blogs and main stream news reports.  Dooley explains the video as a joking matter and excuses the violence in his music.
.http://www.baltimoresun.com/entertainment/music/midnight-sun-blog/bal-baltimore-teens-release-cit4dt-an-antidonald-trump-rap-song-20160329-story.html
Do you think this is good or bad for our society?
It can potentially have bad and good effects to our society.
On the one hand awareness is always good.  This song opens eyes to what type of person we are potentially nominating for the office of President. On the other hand it amplifies the negative because it may be funny and entertaining, but thinking deep down its really disturbing that some citizens don't really care about America. Instead of just stating the facts that some of us "don't care", we should make positive videos still stating the issues and the solutions.  This reminds me of a popular expression "we are either part of the problem or part of the solution".  Art and music always provide peaceful outlets in the face of frustration and anger.  Naming the problem is only the beginning of finding a solution.