NFL Teams To Watch Out For Week 3-4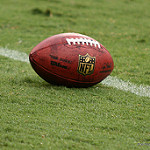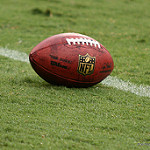 It's week 3 in the NFL season now and  many teams are either getting their first game or continuing their losing streak. Some teams that should be watched out for are the Philadelphia Eagles, the Los Angeles Rams, the Atlanta Falcons, and the Baltimore Ravens. These teams are first in their respected areas, and no one expected these teams to be on top. All four teams are winning against teams that are favored to win.
The Eagles are 3-0 currently in the NFC East, and they have won their games in impressive fashion with a rookie quarterback. The original plan was Carson Wentz to stay as a 3rd string quarterback, and he would learn what to do from the other two quarterbacks, but they ended up getting traded. Mark Sanchez was traded to the Broncos,Chase Daniels was lost his spot to Wentz due to him being more Prepared than Daniels. So they had to start with Wentz and it has been proven a good choice from how he is leading the team to victories. The Eagles had a bye week so they had time to get their game plan ready for their next game.
The Rams recently moved to California from St. Louis, and they lost their first game against the 49ers, but then started going on a short winning streak beating the seahawks and tampa bay.  Currently they are 3-1, on Sunday they beat the Arizona Cardinals, which was a team that everyone had high hopes for as a Super Bowl contending team. The Ram's test will come soon because the teams that they will face for a couple weeks are not the best. Not until week 8 we can determine if they are very good or bad.
The Atlanta Falcons have been very good as of late. Matt Ryan, their quarterback, hasn't been as shaky as last year. All of his passes, or most of them, have been connecting to the intended player. The Falcons have beaten last year's Super Bowl favorite, the Carolina Panthers, with an impressive win over them. They could reach the Playoffs this year. The team is looking very good. It was also predicted by Madden '17 that the Falcons would win the Super Bowl this year, so maybe it could happen.
The Baltimore Ravens are coming back from a loss against the Oakland Raiders. So they will want to get a win over The Redskins this Sunday. Joe Falco has been healthy so far, which is good for the team because he is one of their key players. Last year the quarterback was gone for a lot of games due to injuries. Hopefully he stays healthy for the team but so far a lot of their games have been very close. So maybe some of their wins are off of luck, but, who knows, if they come out beating the Redskins in an impressive fashion, everyone will stop saying their wins are all based off luck.
Week 5 will be very interesting because we will start noticing teams either coming back up to the top or staying at the bottom. We will see if some of last year's bad teams turn out to be very good this year, but we won't know for sure because it is still too early to say anything. Maybe the Browns will comeback to win all the games they have left and win the Superbowl. No one really knows for sure. The NFL is very unpredictable. Anyone can win games for any reason. We just gotta wait and see what happens in the coming weeks.