No Sanity ( Rap)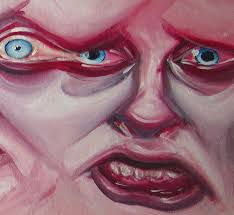 No sanity in my mind state
Cuz insanity and humanity
Turns ta madness as it migrates,
Philosophy has no meaning
As words start receding
From my brain,
And life seems to matter less
As people press to clean they plate,
Money turns ta madness
Creating rapids in brain waves,
Turning people into
Money hungry animals
Hiding in caves,
Satisfied by desires
Rather than life which
On they feed,
Turned into pathological liars
But still think they rise higher on their feet,
Children in schools
Being fools HINT HINT me,
Though in reality
There's more fatalities
From words we speak,
Teachers being taught
Ta teach things
That in the 21st Century
We don't so called need,
Though in many places
Around the world people
Don't know what teach means,
Drugs inside the systems of many people,
Shutting them down like
Software on a computer
Man its so lethal,
And as crippled as an old man
Our lives are so feeble,
That people don't realize
That our own life in a sense
Is not legal,
Hypnotized by written lines
In textbooks,
Turns ta everyday life
Of all kinds on which we look
TV screens filled with
Fake worlds of no life,
That we forget what reality is
And it's our life,
We comprehend our God
As our maker,
But others we call frauds
We're all haters,
From a political stand point
Our government is corrupted
And is breaking off at each joint,
Society has a future of pure destruction,
But the news talks about things
We already know
It never has a new discussion,
BLACK LIVES MATTER
BUT ONLY WHEN ONE
DIES,
A WHITE MAN COULD GET
KILLED THE SAME WAY
AND PASS BY LIKE
A CLOUD IN THE SKY,
AND I REALIZE THAT MY EYES
SEE SKY'S OF NO LIMIT,
PURE DARK AND
PURE LIGHT BUT AT TIMES
IT'S DIMINISHED,
And we exercise our minds
Like fitness,
Yet we break down
And don't rebuild
We're all finished,
Yet still relentless,
TO BREAK DOWN
EACH OTHER TIL,
NOT ONE OF US CAN LISTEN.
I see thing's that happen around the world everyday in the news, yet I'm just one of many who speak there words in lyrics. I hate to see people struggle, though life was never meant to be easy. So if our world has No Sanity, than what is keeping us slightly sane? The question is for those who read these lyrics, and even to whomever may wonder but when all is done and said. Take action and fight for your sanity.
D'Andre Dawkins
"Sanity and happiness are an impossible combination." -Mark Twain.