"North Korea Missile Test Failed, U.S will Strike if Necessary".
A North Korean missile test failed on Wednesday  after its launch. The governments of the United States and South Korea are alarmed by the state of nuclear weapons. The missile test took place in Wosman, North Korea's  east coast. The same place where other missiles had been launched before. This is the first time a missile test in the North Korean government has failed. The Korean military still does not issue the reasons of the failure but they believed that it would be launching without difficulties because of the good handling of the procedures.
However; commander Dave Benham said  "U.S. Pacific Command detected what we assess was a failed  North Korean missile launch attempted … in the vicinity of Kalma" Referring to an air incident  that might have caused the failure but still unknown the main reasons.
The North Korean leader, in his last statements affirms that his country is in "the final stage of the preparations". Which means that very soon nuclear weapons will be ready to attack the United States. In response, president Trump mentioned  that the North Korean government would not achieve its purposes. The U.S government still have the options on the table for North Korea. Negotiations could be made to hold nuclear weapon programs or simply prepare missiles to end their checkpoints. They could also cut off trade with China for more support and stop the North Korean government from any other attempt. So far no action has been taken, but the North Korean leader is undoubtedly very optimistic with missiles and nuclear weapons.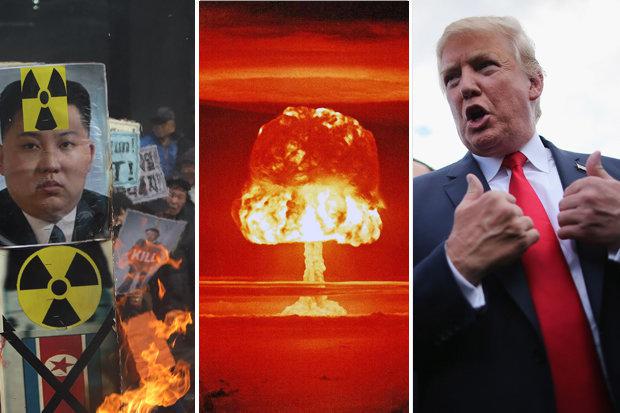 http://abcnews.go.com/GMA/video/north-korea-missile-test-fails-46295072
U.S. will strike North Korea if necessary.