Northern Virginia Training Futures Medical Office Training for only $400.00…WHAT?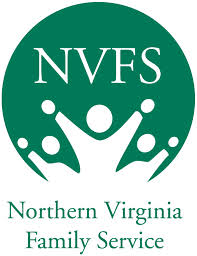 ttp://www.nvfs.org/jobtraining
IS TRAINING FUTURES FOR YOU?
Training Futures is a nationally recognized workforce development program with proven results, providing training for living-wage administrative jobs. It offers an innovative six-month curriculum in a simulated office environment with two primary goals:
To meet the needs of local employers who seek qualified entry level workers.
To help the under-employed and unemployed secure a rewarding career, potential for professional advancement, and permanent employment.
If you feel that you first need more training in areas such as computer skills, office administration, and business communication, Training Futures might be the program for you.

Training Futures is an innovative six-month curriculum in a simulated office environment. Over 89%of Training Futures graduates secure full-time professional employment within six months of graduating, far exceeding the employment rate of other national programs.
What do I learn at Training Futures?
Computer skills (Microsoft Office 2013)
Records management
Office administration
Business and professional communication
Organizational skills
Medical terminology
There's more! Training Futures also offers:
Business English classes
Business math classes
Keyboarding classes
Professional development workshops
An adaptation of Toastmasters
Trainees receive performance reviews and are expected to dress professionally, arrive on time, complete office assignments and interact professionally with staff and fellow trainees.
Trainees are also provided one-on-one support during their job search with assistance in resume writing, interviewing and business etiquette.
Additionally, trainees gain valuable direct business work experience through an internship in a local businesses or hospitals.
Is this the program for you?
Call Rini Victor at 571.748.2864 or apply here!