NOVA Hospitality Management Program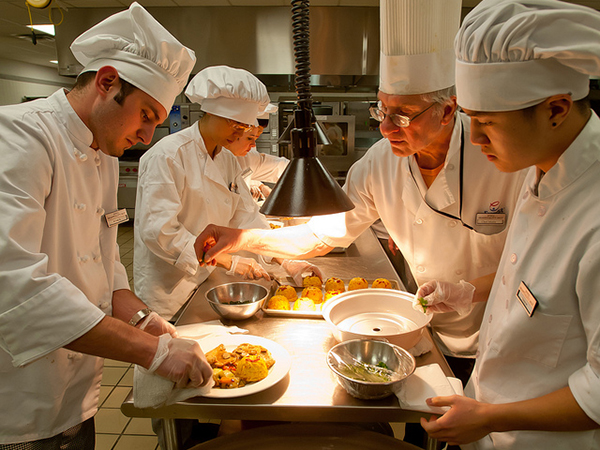 Interested in a Career in the Hospitality Industry?  Try NOVA!
http://www.nvcc.edu/annandale/divisions/hri/index.html
NOVA Hospitality also invites you to our 3rd Annual Hospitality Career Expo on March 24, 2016. There will be over 35 hospitality related organizations seeking to fill part-time, full-time, and internships openings for the summer. Many of these roles your students can apply for as well.
Hospitality Boot camp: Application process opens Feb. 1st
Hospitality Boot camp: Application due March 1st by close of business
Hospitality Career Expo: Invites will go out by Feb. 20th, RSVP by March 1st
Hospitality Career Expo: March 24th
We offer associate in applied science degrees in Hospitality Management, Hotel Management, Food Service Management and Nutrition Management. One-year certificates are offered in Meeting and Exhibition Management and Culinary Arts. Courses in food handling, food preparation, commercial food management and catering provide students the opportunity to work in a state of the art commercial food preparation kitchen, whether for career advancement or personal benefit. Students gain skills and competencies in the organization, management and financial control of a hotel and food service operations. The culinary arts and meeting planning certificates prepare students for a special emphasis career path.
Students are prepared to enter mid management positions in the hospitality industry after graduation. They have successfully transferred credits to four-year colleges and universities throughout the country — majoring in either Hospitality Management or Business Management. Our full-time and adjunct faculty hold bachelor's and/or master's degrees and have firsthand experience and expertise working in the hospitality, culinary arts and meetings industry.
For more information or make an appointment to tour the program contact:
DeQuan M. Smith, M.S., CHE

Assistant Professor, Hospitality Management, CM 122B

Faculty Advising Manager, Division of Business and Public Services

Northern Virginia Community College – Annandale Campus

Telephone: 703-323-3084      Fax: 703-323-3509