Pakistan Zindabad!
I was born in Pakistan on January 10, 2000. I spent my 17 years of life living in the streets of Sheikupura, Pakistan. I like to tell others about the history of my country. As I have learned from my childhood days in school and my recent research, the history of the territories is old and interesting but the last 100 years have witnessed great political change and globalization for the people of my homeland.
As a modern nation Pakistan is young, like me, because it has only been in existence as a sovereign nation since August 14, 1947.  Many different people have ruled that land centuries before and many events have taken place to craft the multifaceted people of Pakistan.  Therefore, the culture is a mixture of the many religions and customs over thousands of years.
The culture of Pakistan is like its tasty food; a delicious biryani of spicy rice with a mixture of many masalas.
Pakistan is a country located in southwestern Asia. Pakistan is bordered by the countries of Afghanistan, China, India, and Iran, as well as the Arabian Sea. Pakistan was created, as an Islamic state, out of the partition of the UK's Indian Empire, at independence on August 14, 1947.
Struggle for Independence 
In 1858 the British took over the Mogul Empire because of its promise of wealth as the "crown jewel" of their world market place. India and Pakistan became known as the British Raj. The resistance to British rule was always a part of then Political, Economic and Social culture of the region.
In 1918 after World War 1 ended the British government became weak and a man named Mohandas Gandhi took advantage of that. As a student of Western law at Oxford University and an aware observer of the inequalities of imperialism, in 1920 Mohandas Gandhi became the leader of the Indian independence movement and the Indian National Congress. In 1935 he made the Government of India Act (This act recommended a federal form of govt. for India which enables the princes to participate in the political affairs of India) and created a new constitution but the British were still ruling at that time.
In 1939 the United Kingdom declared war on Germany and World War 2 began. While the British government was busy in war and using soldiers from the Raj to fight for them, Gandhi started telling people to stand for independence and doing protest. He had many friends with him and one of them was Muhammad Ali Jinnah. Later on Muhammad Ali Jinnah stopped helping Gandhi and went back to England because he knew that if India got Independence the all the controls were going to give to the Hindus which can make trouble for Muslims.
Then a very famous poet Allama Iqbal wrote a letter to Muhammad Ali Jinnah and tell him to come back and help Muslims. Allama Iqbal inspired Muslims from his poetry to stand for the separate Muslim homeland. He is called the "Spiritual Father of Pakistan." In 1940 Muhammad Ali Jinnah demanded that a new country is formed from India for the Muslims. In disagreement with Jinnah were many influential Hindus.
Gandhi and Jawaharlal Nehru worked together for a united India. And the British government seemed to be intent on maintaining the political unity of the Indian subcontinent. In 1945 World War 2 ended which had a very bad effect on British. Its effect their economy very badly. In 1946 the British government agreed to grant India independence but there were still questions about Pakistan.
The Muslims desiring their own homeland held a "Direct Action Day" – ostensibly a day of strikes to support the creation of Pakistan. It ended up becoming a harrowing day of violence between Muslims and Hindus. At least 4,000 people are killed and more than 10,000 injured. After this there were many conflicts between Hindus and Muslims on the separate land. Some Hindus thought that it was good for our Economy to live together and Some said its better to have a separate land for peace. Most of the Muslims agreed on the separate land.
In 1947 Lord Louis Mountbatten becomes the Viceroy of India, responsible for overseeing the handover of power from Britain to India. He tries to maintain a united India, but the opposition from Jinnah and his supporters forces Mountbatten to reluctantly agree to divide the country.  Jinnah led his movement with such skill and tenacity that ultimately both the Congress Party and the British government had no option but to agree to the partitioning of India. Pakistan thus emerged as an independent state in 1947. After partition, there were 330 million people in India, 30 million in West Pakistan, and 30 million people in East Pakistan (now Bangladesh)." Once the lines were established, about 14.5 million people crossed the borders to what they hoped was the relative safety of the religious majority.
Jinnah became the first head of the new state. Faced with the serious problems of a young country, he tackled Pakistan's problems with authority. He was not regarded as merely the governor-general. He was revered as the father of the nation. He worked hard until overpowered by age and disease in Karachi, the place of his birth, in 1948.
"With faith, discipline and selfless devotion to duty, there is nothing worthwhile that you cannot achieve."
~Muhammad Ali Jinnah.
After Independence
At the start of independence after Muhammad Ali Jinnah die it was so hard to keep the people of Pakistan united and Pakistan was suffering from very hard economical problems. Pakistan was made on the name of Islam which mean peace but after the Muslims get independence they forgot that and stopped following what Quran and Authentic hadith says due to this Pakistan make more wrong decision and still doing the same. One of the results of that is the separation of Eastern Pakistan from Western Pakistan into Bangladesh.
Even after the independence Pakistan and India have been involved in four wars, including one undeclared war, and many border skirmishes and military stand-offs. They never accept each other from the heart.
Pakistan is a developing country and still facing many problems.   These problems can never solve until people of Pakistan realized why they struggle for independence? why they make the separation? and why they appear on the map of the World? They get independence to follow the rules of Islam, They get separated so they can have freedom and they appear on the map of the world as a sign of a peaceful country.
Pakistan as a living country
The most part of Pakistan are completely safe to live. Pakistan is a country which has many beautiful places to visit.
Sources of research:
Neelum Valley, Azad Kashmir
Shangrila resort, Skardu
Gojal Valley
Ranikot Fort
 Bahawalpur
Saiful Muluk
Badshahi masjid
Lahore Fort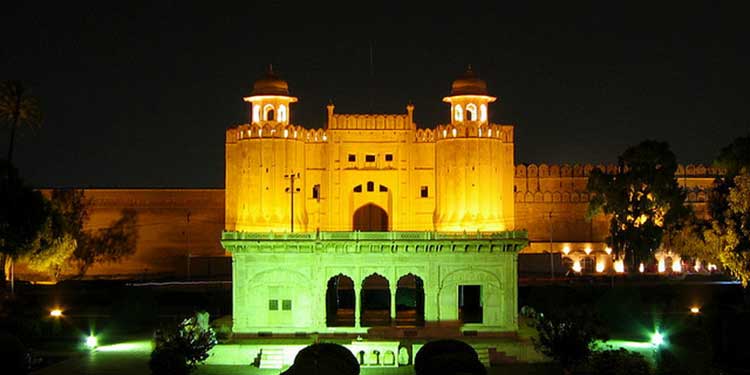 Pakistan culture 
Pakistan culture is the mixtures of many cultures which make it a colorful and beautiful.
Pakistan has four province each has its own culture
Punjab
Sindh
Khyber Pakhtunkhwa
 Balochistan
Cloths 
Shalwar Kameez (women)
Shalwar Kameez (For Men)
The Kurta Shalwaar
Waistcoat (With Shalwar Kameez)
The Sherwani
The Khussa
The Sindhi Ajrak & Topi
Peshawari Pagree
The Pakol Hat
 Peshawari Chappal
The Karakul Hat
Dhoti (Lungi)
Balochi dress (For Women)
Balochi dress (For Men)
Languages 
Pakistan is home to many dozens of languages spoken as first languages. Five languages have more than 10 million speakers each in Pakistan – Punjabi, Pashto, Sindhi, Saraiki, and Urdu.
Urdu is the national language of Pakistan.
Arts
Pakistan has a rich history in all the arts, painting, architecture, textiles, and decorative arts, and sculptures. Traditionally, visual arts in Pakistan have been influenced by Islam's preference for geometric shapes. These ancient designs often look "modern" to people in the West.
Pakistan also make many hands made decorative arts.
Pakistan also makes hand made arts on the tiles.
Tourists
Some areas of Pakistan are extremely dangerous whereas others are absolutely safe for tourists. It's important to do some proper research beforehand and, if you go to a sensitive area like Peshawar or the Swat Valley, just travel with caution. Pakistan is very traditional, so short tops, short skirts/shorts, tight or body-revealing clothes etc should be avoided.
People of Pakistan
Most people in Pakistan are lovely and kind. Its also depend on where you visit. Many people are educated if you visit Punjab. People are very helping but it is important to be careful because every community has some black sheep.
Over all Pakistan is a great country. It is still a developing country.

Pakistan Zindabad!
View Comments (2)