People Together Make Huge Differences
Hurricane Harvey tears through Houston, Texas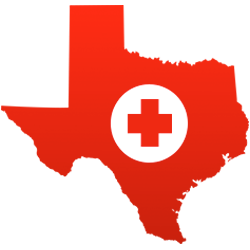 No one should fear for their survival. No one should face any disaster or situation alone. It hurts to say that everything will be okay, it hurts to see people suffer, it hurts to know that many of the families had gone through hell.
The American and Mexican Red Cross had come together to helps those thousands of people that had been affected  by the Hurricane Harvey. Many families had come together around the country and outside to help out their friends and family members by creating GoFundMe profiles for the people of Texas. Many lost there belongings, businesses, houses, cars, and their families.
Let's come together and help our families. Donate, contribute service, provide love, execute peace, and lets built Texas stronger.
Many families used their own tools, boats, supplies, and time. All to lift up those that lost almost everything.
People from around the country, have come together for many to receive the help needed. People have donated, and left their jobs and families, all to help those children and families affected by Harvey.
https://www.pri.org/stories/2017-08-29/how-help-after-harvey-these-groups-are-providing-relief-texans-affected
http://www.redcross.org/index.jsp
http://www.cnn.com/2017/08/31/politics/undocumented-immigrants-harvey-aid/index.html
View Comments (3)