Prices Going Up But Citizens Helping Out
Due to a September of big natural disasters, starting with hurricane Harvey in Texas and hurricane Irma in Florida (as well well as the ongoing threat of hurricane Maria) — gas prices will start to slowly increase. In the week after Harvey, the price jumped 12 cents and has continued to rise. In Texas, gas prices jumped 10 cents immediately following Harvey and now they have risen almost 30 cents. Gas stations in Texas had a shortage of gas caused by residents panicking and topping off their tanks.
This is a lesson in supply and demand economics. I work at a gas station where I can see the gas prices rise overnight. I remember the first few days customers coming in a little heated about the prices shooting so high. Little do they know that most of the main fuel refineries are in Texas where the hurricane hit.
Irma was another big hurricane that hit all of the state of Florida and started as a category 5. The worst to ever land there. As it came up the keys through Tampa and over Orlando to Jacksonville it shut the state down- even Disney was closed for 2 days straight- the first that this has ever happened. I finally got a chance to talk to family in Brevard Florida. It didn't hit them that as bad as expected. Nothing like Harvey hit Texas. But it did some major flooding. Due to the hurricane, they have been without power for 8 days.
http://money.cnn.com/2017/08/30/investing/gas-prices-harvey-refineries/index.html?iid=SF_River
The United States government as well as state and local governments have been forced to respond to these disasters in order to provide for the general welfare of their citizens.
https://www.fema.gov/news-release/2017/09/01/federal-government-continues-response-hurricane-harvey
Governments at any level are only as strong as their citizen volunteers and they cannot provide without help from "we the people".  This is the source of power and action in our country.
The American Red Cross is a non-government organization designed to help provide for the general welfare in America.
http://www.redcross.org/news/article/Our-Response-to-Harvey-and-Irma
The link below is one of many ways American citizens have come together to help.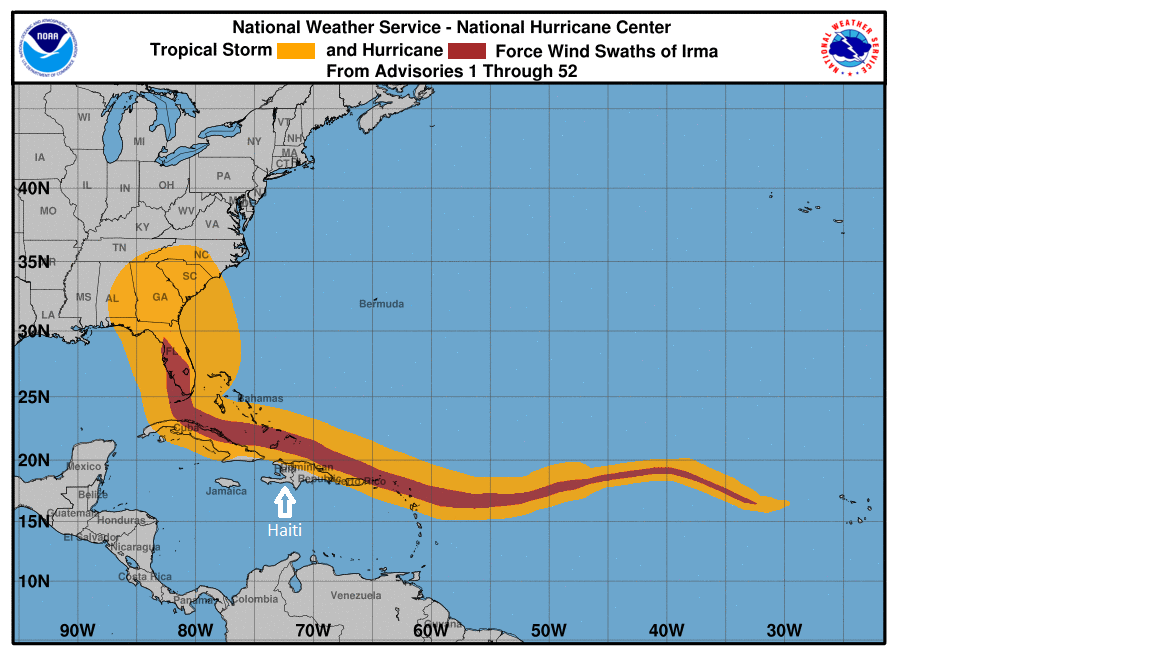 ut