Learning Through Experience Together; Mountain View Visits the US Capitol
On Monday April 24th, 38 students and 7 staff members of the Mt. View family traveled into Washington DC to experience the reality of our American dream; "e pluribis unum; out of many one". This is the latin phrase that is painted in fresco on the ceiling of the Capitol dome and can be clearly seen by people from around the world as they gather in the immense rotunda. Students and teachers visited the US Capitol, most of them for the first time.  As they examined artifacts in the visitor's center museum and participated in the official U.S. Capitol tour there was a feeling of shared appreciation for our American history and culture.  Quality education creates good citizens; a democratic republic is only as strong as the awareness of its people.  When it comes to learning about ideals of our Government and the architecture of our History, nothing compares to first hand experiences together.
Traveling and learning together builds community.  Everyone felt safe and confident as Mrs. Lauretta Garrett, a member of our school security team drove us down the carefully planned route with all the precision possible in a big old yellow school bus.   We entered Washington DC traveling over the Roosevelt bridge onto the historic Constitution Avenue.  This route took us down the Northern side of the US Mall.  As we passed the White House on our left we noticed Korean flags and guns set up for a salute as the ceremonial US Military was assembling on the White House lawn to drill and practice for the official state visit of the South Korean President on April 26th.
South Korean-American pie: Unpacking the US-South Korea summit
https://www.whitehouse.gov/briefing-room/statements-releases/2023/04/26/fact-sheet-republic-of-korea-state-visit-to-the-united-states/
It was obvious that powerful people and those who thought of themselves as important were mixing in with the many ordinary lives from all directions.  On our own yellow school bus we represented at least 8-10 different nationalities but out of many we felt the unity of our Mt. View Family and our pride in America.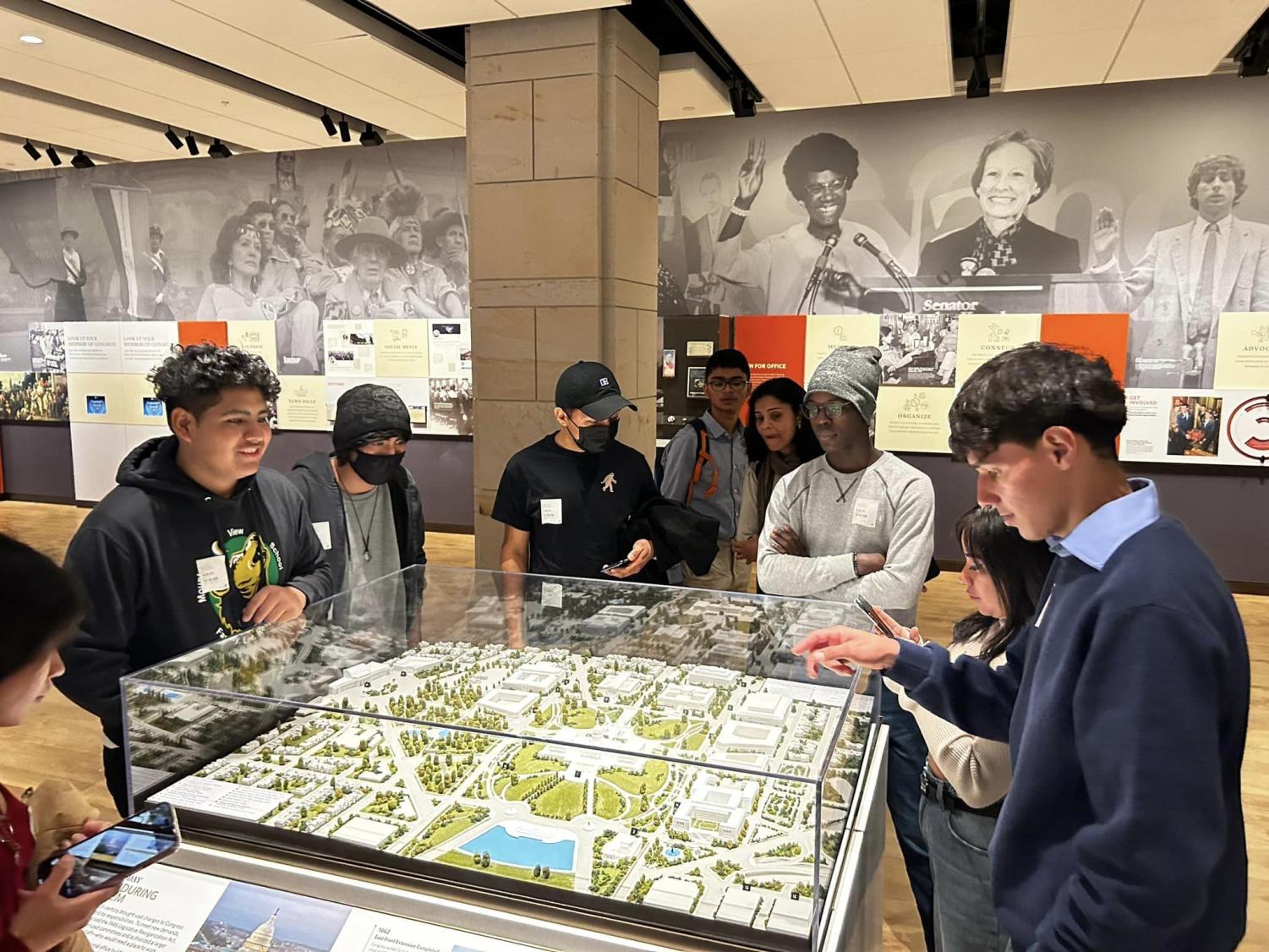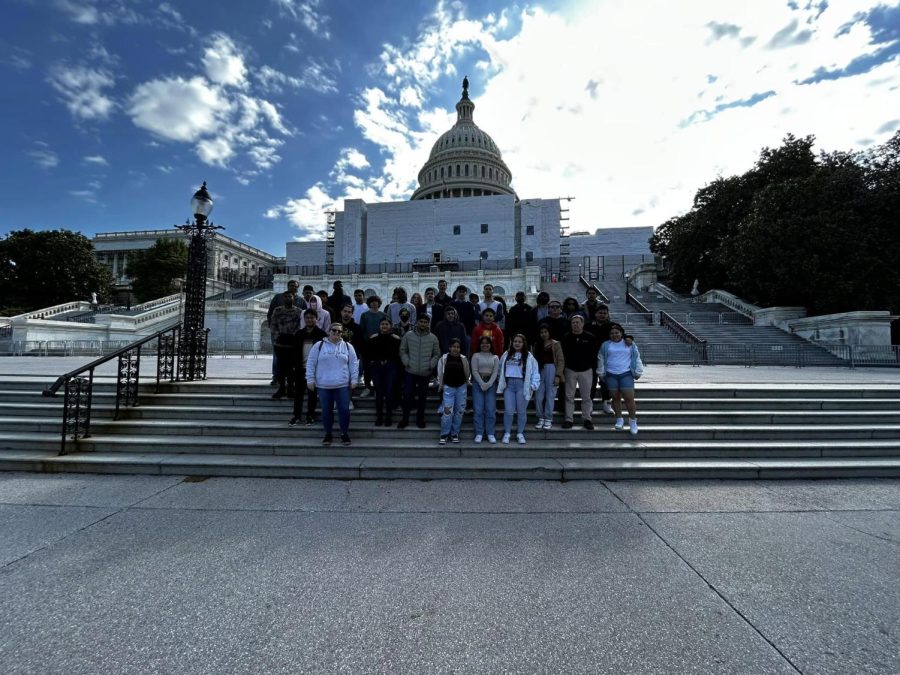 Students Perspectives: 
 On Monday April 24, we went from the school to visit Washington D.C. specifically, we visited the United States Capitol, it is a very beautiful place with many things to admire, there are many historical figures and in one part of the building the ceiling has a painting that will leave you speechless.   – ML
We visited the Abraham Lincoln memorial and saw all the beauty from many years ago, and supposedly we were going to visit the Washington Monument but not all of us went, only four of us actually went.  We ran back to the bus to be there on time.  It was really cool to be able to see it in person.   – CA
On the trip we made to Washington D.C. I learned about the history of the United States, I also saw the Washington Monument and the Lincoln Memorial. We traveled by school bus.   -AA
We went with everyone from our history classes, the group of students, and we visited the monuments. We were listening to very interesting stories.  For example, we learned that President Obama dedicated the statue of Rosa Parks in the rotunda in 2013 in honor of her national legacy and 100th birthday.   -JTY
My thoughts on the field trip to Washington D.C. and having the chance to enter the Capitol Dome was a good experience. The field trip was concise and I've learned a lot about the history of the dome and the history of all of the statues, paintings, and every single detail about the place. I could say that I've enjoyed the field trip.   -RPS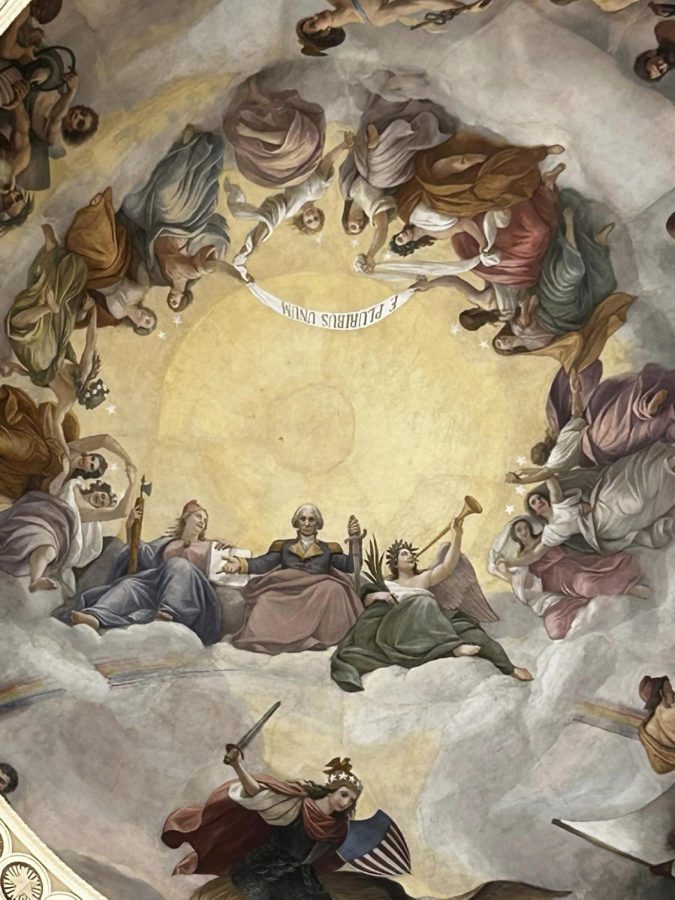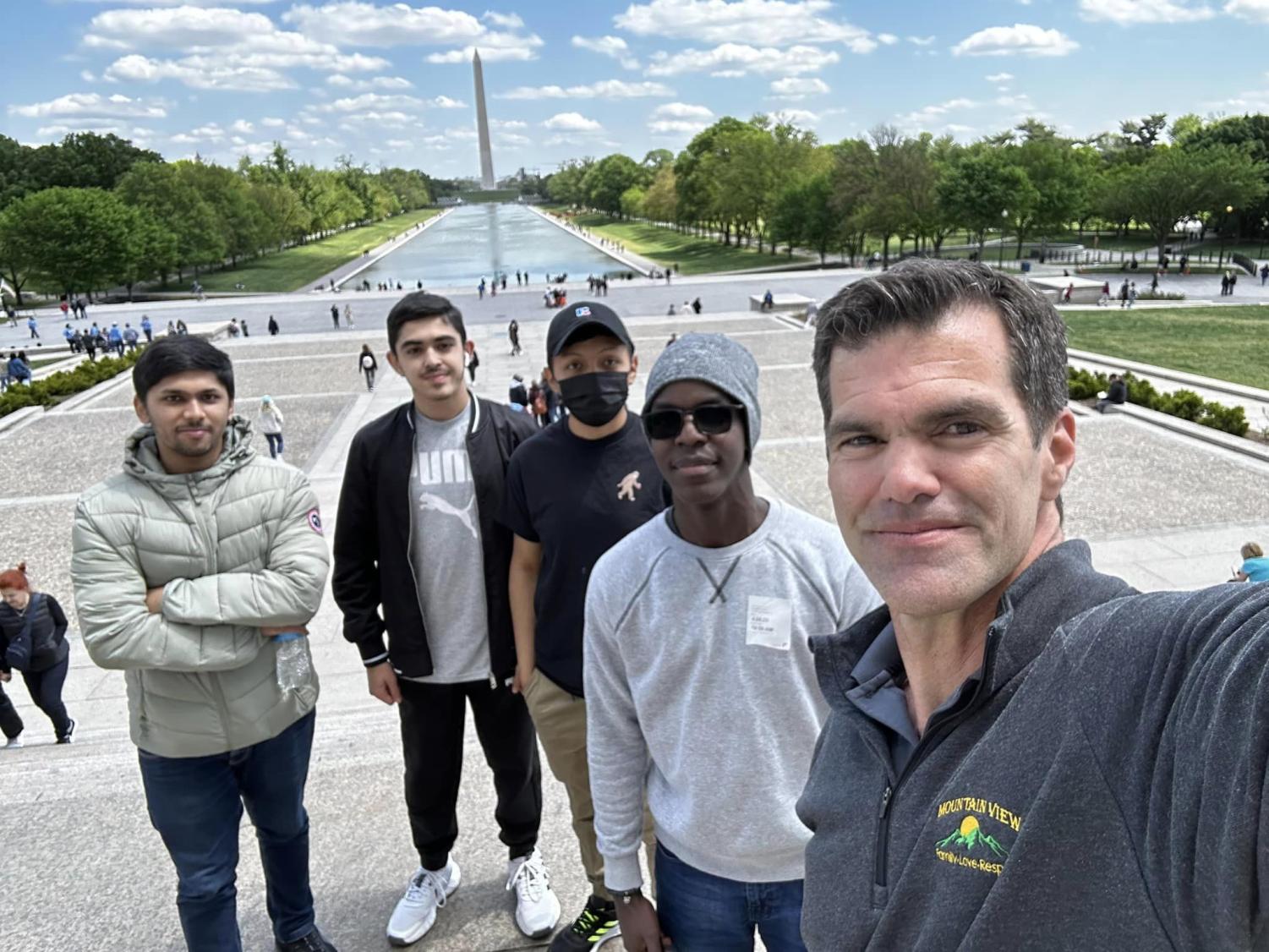 Leave a Comment