Religious Leaders fighting for justice
How do religious leaders help to bring justice to their people?
In the 20th century, even as the world became more secular, there was a globalization of the ideas of justice in the face of imperfect governments.  There are many examples of religious individuals who became leaders with the ideas of justice for their people. Three individuals who made a powerful difference but lost their lives doing it all have some things in common even as they faced different types of  problems they around the world.
Gandhi
Gandhi in India:  https://www.biography.com/people/mahatma-gandhi-9305898
India is a place of many cultures and religions because for over 500 years it has been a place of global trade.  The religions of India include Hinduism, Buddhism, Islam, Christianity, Jainism, Sikhism, and more. During the first half of the 20th century the british have a political power.   
Religion:

Gandhi's early self-identification with truth and love as supreme values is traceable to these epic characters. The family's religious background was eclectic. Gandhi's father Karamchand was Hindu and  his mother Putlibai was from a Pranami Vaishnava Hindu

family.

Born When?

Mohandas Karamchand Gandhi born October 2, 1869 India and he died

 January 30, 1948, New Delhi, India.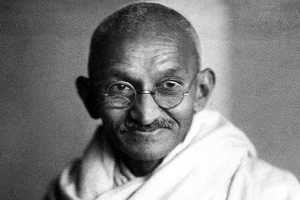 Martin Luther King in the USA  
https://www.nobelprize.org/nobel_prizes/peace/laureates/1964/king-bio.html
During the same time period that Gandhi was leading peaceful protests for the independence of India Dr. Martin Luther King Jr. was beginning the fight for desegregation and justice in America.
King's Contributions and Accomplishments. Martin Luther King, Jr. was a well-known civil rights leader and activist who had a great deal of influence on American society in the 1950s and 1960s. His strong belief in non-violent protest helped set the tone of the movement.
"I Have a Dream" is a public speech delivered by American civil rights activist Martin Luther King Jr. during the March on Washington for Jobs and Freedom on August 28, 1963, in which he calls for an end to racism in the United States and called for civil and economic rights.
Religion:

 was by vocation a Baptist minister.

Born when: January 15, 1929 Atlanta, Georgia U.S.

Died: April 4, 1968 (aged 39) memphis, Tennessee U.S.
Oscar Arnulfo Romero
 http://saintsresource.com/oscar-romero
Bishop Romero in El Salvador was a religious leader for his people during a time of brutal repression by his government at the start of the civil war.
Religion:  was a prelate of the catholic Church in El Salvador, who served as the fourth Archbishop of San Salvador.

Born Where?  August 15, 1917 Ciudad Barrios, El Salvador, full name: Óscar Arnulfo Romero y Galdámez

Ordained a Catholic priest in April 1942.

Worked for justice and land reform in the countryside of El Salvador.

Named as the Archbishop of san Salvador in Feb 1977

Died: March 24, 1980 he was murdered in San Salvador during mass at a chapel for standing up to the government.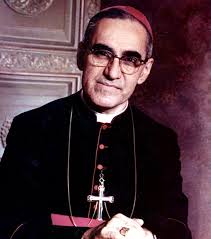 All this 3 religious leaders were fighting for freedom and justice and now all 3 are considered heroes in every country.
Leave a Comment