Republicans resist as Democrats push for Muller report.
A brawl broke out between Democrats and Republicans over the public release of Special Counsel Robert Muller's report on Russia meddling in the 2016 election. As expected, Trump continues to attack those who criticize him, on Monday.
The Republican chairman of the senate judiciary committee, called for an investigation into Russian involvement with Trump during the 2016 election. The democrats attempted to pass a measure aimed to push the Justice Department to fully disclose the report.
Last Sunday, Barr released a four-page summary stating the conclusions of the investigation that detailed Russian interference but cleared Trump's campaign team of secretively working with Moscow, Russia.
Only the Justice Department has seen the report, not even the White House. It has not yet been stated as to weather or not the the full Muller report will be released. Barr added that he will be as transparent as he can.
According to an individual who is involved in this matter stated that there were no plans to present the Muller report to the White House.
Trump took out his fury at the question and,  vowed investigations into unnamed political enemies who committed "evil" and "treasonous" acts. The question as to weather Trump engaged in obstruction of justice remains a mystery.
Senator Lindsey Graham, a Trump ally and the Republican Senate Judiciary Committee chairman, stated he would request for an investigation. In a phone call Barr told Graham that he is willing to testify the panel about the Mueller  probe, according to a spokesman for the senator.
The Republican U.S. Senate Majority Leader Mitch McConnell said after blocking the Democratic measure: "It's not unreasonable to give the special council and the Justice Department just a little time to complete their review in a professional and responsible manner.", noting that it took almost took two years for Muller to conduct his investigation.
According to Trump it wouldn't bother him whatsoever as he stated "it wouldn't bother me at all" if the report were released but that it was Barr's decision.
Although the Muller inquiry has come to an end , Democrats are continuing to push the investigation of Trump. They have shown no signs of easing up congressional investigations into Trump's business and personal dealings.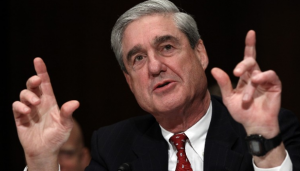 Democratic lawmakers are probably going to face a protracted legal battle that will turn against Trump's right to keep communications with his advisers private, according to political experts.
According to one of Trump's lawyers, Jay Sekulow, at the very least, part of the report should be withheld.
Sekulow stated that it : "would be very inappropriate" to release the president's answers to questions asked by the special counsel, calling the responses provided in November confidential. After long negotiations, Trump reversed his previous stance that he would be willing to submit to an in-person interview with the Mueller team, ultimately agreeing only to provide written answers.
I believe as citizens and tax payers of the United States we have the right to see the Muller report. We were paying thousands of dollars in taxes and it is going into the Muller investigation. It's our money going into this investigation so we should at least have the right to see it. That they are not merely showing us what we have the right to see makes this an example of taxation without representation, as we're paying taxes for something we can't even see and  have no say in.
Leave a Comment