Robert Durst gets only 7 years on plea deal.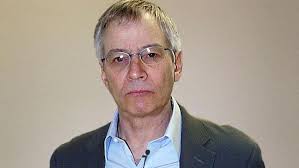 Suspected serial killer Robert Durst will spend 7 years in prison after he admitted to being guilty to a Federal weapons charge .U.S. District Judge Kurt Engelhardt confirmed the plea deal on Wednesday.
In February after admitting to murder in an HBO documentary, Durst has waived extradition to Los Angeles to stand trial for the 2000 murder of his friend Susan Berman. Durst is suspected of killing her because he feared Berman could connect him to the disappearance of his first wife in 1982.
The district courts are the general trial courts of the federal court system. Each district court has at least one United States District Judge, appointed by the President and confirmed by the Senate for a life term. District courts handle trials within the federal court system – both civil and criminal
The federal court system has three main levels: district courts (the trial court), circuit courts which are the first level of appeal, and the Supreme Court of the United States, the final level of appeal in the federal system. There are 94 district courts, 13 circuit courts, and one Supreme Court throughout the country. Federal courts are courts of limited jurisdiction, meaning they can only hear cases authorized by the United States Constitution or federal statutes. The federal district court is the starting point for any case arising under federal statutes, the Constitution, or treaties. This type of jurisdiction is called "original jurisdiction." Federal judges (and Supreme Court "justices") are selected by the President and confirmed with the "advice and consent" of the Senate and "shall hold their Offices during good Behavior." Judges may hold their position for the rest of their lives.
There are twelve federal circuits that divide the country into different regions. The Fifth Circuit, for example, includes the states of Texas, Louisiana, and Mississippi. Cases from the district courts of those states are appealed to the United States Court of Appeals for the Fifth Circuit, which is headquartered in New Orleans, Louisiana.
For more information on our court system please click here.
http://www.uscourts.gov/about-federal-courts/court-role-and-structure