SCHOOL VIOLENCE AND GUN CONTROL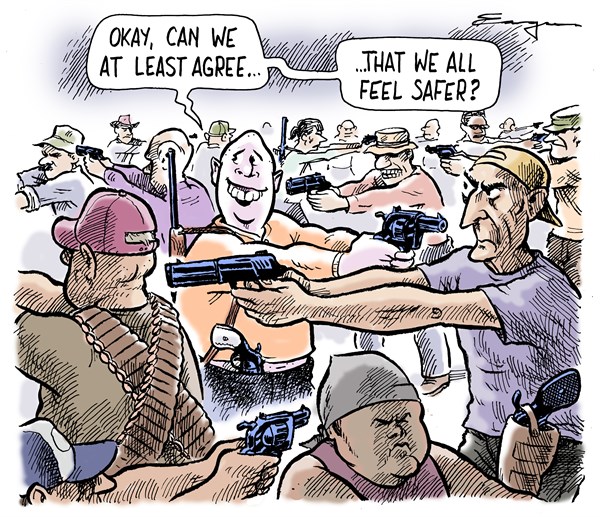 Despite the fact that most high school students feel safe in their schools (over 90% feel very safe or relatively safe in their schools), a significant number are concerned about the possibility of a mass shooting in their school or community (nearly 60% are either somewhat concerned, fairly concerned or very concerned), according to a new national poll of high school seniors. (POLL: the process of voting in an election). Conducted by Hamilton College's Arthur Levitt Public Affairs Center in conjunction with Knowledge Networks, the poll also revealed that 65% of students feel it would be very easy or fairly easy to obtain a gun.
On Dec. 12, the survey found that a large majority of students, 85% agree that there should be stricter laws concerning background checks for gun purchases. This is 36% points higher than a poll released some days ago by CNN/ORC that surveyed adults on the same question. Yet only 47% of students believe that stricter gun co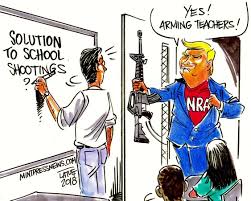 ntrol laws will actually decrease gun related violence, and 85% of respondents agree or strongly agree with the statement "Guns don't kill people; people kill people."
Nobody wants to make the wrong decision. If we decide that we want to have guns on schools and something tragic does happen, then you feel like you made the wrong decision. But if someone was stopped who was trying to harm your children then it's the right one. Attitudes vary significantly across the political decisions, but do not differ along gender lines. Importantly, the poll shows that attitudes toward gun rights and gun related violence are significantly shaped by the wording and framing of survey questions.
In my opinion guns shouldn't be allowed in schools. The government sometimes show us the expectation of how this problem can be solved, but they do the opposite. They continue doing the same such as hypocrisy. We need to think in our kids and family first. I know that sometimes is necessary to have a gun with us, but never is right to used when you don't need it. In the world are more guns than people, I don't know why the companies continue doing the same if they know that is a bad idea. They need to start thinking in their families and the emotional problem that a gun can cause them. Many people are against guns, they are trying to stop them and we need to do the same. You are part of our society and government. You have the right to do the best for protect yourself and your family.
View Comments (3)