Do you know about Syria?  Have you heard anything from Aleppo?  I am only realizing  in these last few months where in the world this suffering city exists.  How did I hear? Social media.  Today our world faces serious problems and they can not be ignored.  The powerless are turning to the power of social media to cry for help.
Victims of the Slaughter of Aleppo  have been using social media, Twitter, to shine their voices and what they're experiencing around the world. They also use a hashtag (#Aleppo) to "trend" the subject and puts together all the tweets that people have tweeted around the world containing the word "Aleppo".
In December 2016 the citizens were forced to evacuate as the government forces moved in on the city held by rebels.
I still have many questions but at least I know there are innocent people in need of help.  Awareness is always the first step to solving any problem.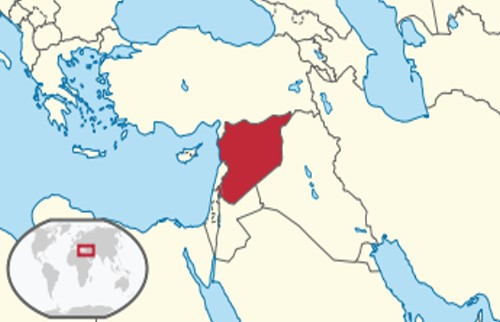 Some of the questions I still have include:
Who are the rebels?  What is ISIS?
Who is the dictator of Syria leading the "government forces"?
Why is this happening in Syria?
How long has this suffering been happening and how long before we can see an end?
It becomes personal for me and others when I read messages like the one below.
"I am very surprised I am tweeting right now & still alive." – Fatemah #Aleppo
Click link below to check out more tweets, or for more information.  This is from December 2016.
The slaughter of Aleppo is being recorded in real time on Twitter, by its own victims
This use of social media brings awareness and can influence the thought on how to help these victims. This link published in Britain below shows how global citizens can help the victims of the slaughter of Aleppo.
http://www.independent.co.uk/news/world/aleppo-conflict-syria-war-latest-five-things-you-can-do-to-help-a7472681.html
A family says goodbye earlier this year.
http://www.cnn.com/2016/11/28/middleeast/bana-aleppo-twitter-account/
Never has an event like this become global, on the news, and a trending topic all across the globe through Twitter. The use of social media helps bring awareness to the event and the tension of this event becoming global may, or may not put pressure on the people who are behind all of this to stop.
Through social media and increased awareness people are deciding to act.  Sometimes the most important action is shining a light in the darkness.  Here is a recent story about documentaries on the Syrian crisis.
http://www.npr.org/2017/02/23/516709433/these-oscar-nominated-documentaries-tell-intimate-stories-of-syrias-civil-war