Social Security Numbers Matter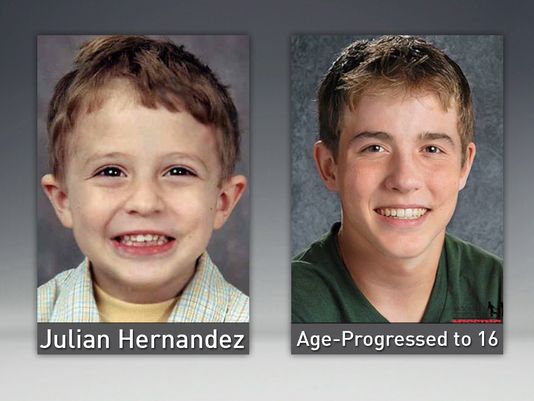 http://www.usatoday.com/story/news/nation-now/2015/11/05/boy-missing-13-years-found/75202940/
A child reported missing 13 years ago in Alabama, was found here earlier this month. The father of the child took him from his mother.
His father now  has been arrested for allegedly falsifying documents. The child was only five years old when he was taken from his mother. Now he is 18 years old. Almost his entire life he had been living under a false name. They noticed it when he started applying for college. The social security number was not verified when he tried to apply for college. His mother has been in touch with him since they found out that he was her missing child.
Bobby Hernandez, 53, of Cleveland is being held on false records charges but is expected to face charges in connection with the kidnapping of his son in 2002 in Alabama. (Photo: Cuyahoga County (Ohio) Prosecutor's Office)
The father is being held on $250,000 bond in Cuyahoga County. Ohio and also will face charges almost 650 miles away in Alabama for interference of custody, a felony that could carry a prison term of 1- 10 years, when he is extradited.
When do you get assigned a social security number?  How does the government use this number?  Do you think the boy would have been reunited with his mother eventually?  
You get assigned a social security number when you are born as an American citizen.  It is filed when you apply for  a job because every legal employee pays social security tax. The government uses this number for welfare benefits. Yes, I think the boy would reunite with his mother.
Here is the official government site for Social Security.  https://www.ssa.gov/

Here is the Federal Trade Commission site on reporting identity fraud.