South Side of the Town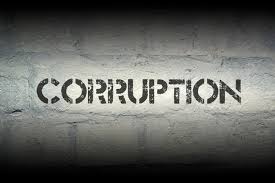 I grew up in one of the better neighborhoods on the South Side of Reston. Not the best, but better than most of the others that have a bad reputation. The problem I had coming up – I just couldn't stay away from the bad side. The activities in the places I liked to hang out consisted of drugs, fights, dirty basketball games, and kids with knives. The knives weren't used often, but they were carried as an extra layer of protection.
Personally, I've never been put in a face to face situation where I would have had to pull a knife or gun. Playing in the streets is the same concept as playing at the park. At the park, it's a lot of kids just trying to have fun and willing to do whatever it takes, ready to face any obstacle that gets in their way, just to reach their target of fun. Well, in the streets, it's a bunch of people just trying to eat, trying to get out, having to face obstacles so crazy, even if it involves homicides, just to make their way out of the streets.
The level of violence where I'm from doesn't compare to the violence you would experience in the actual projects. Where I'm from, it's gangs, but the violence is a whole different level. Violence is violence. But in some other places people are killed on a daily. Where as in my town we fight on a daily. Not really on a daily but often enough. I've been in very few fights. Mainly it is because of the people I hang with, I'm fairly cool with everyone, and I really just try not to start anything. However, in a place like Reston, people are dramatic and find a lot of ways to get under your skin and make it so hard not to retaliate. Most of the ones who are in the streets have a name for themselves, either they're soft or they're hard. I've never been the one to call myself a thug or some hard body person. I try to keep the violence level at a minimum for other people's benefit as well as my own. So, my thing is don't start nun', won't be nun'.
I honestly don't know how, or if it is even possible to completely eliminate violence. I think that everyone is born with the desire for violence in a way. Not saying that everybody is considered violent people, as much as everyone has the tendency and/or the ability to be violent. As far as retaliation, emotional control issues, etc., if I had to come up with my own plan to end violence, I couldn't. Just because I know that I have my own problem of getting angry fast and I guess feel like a lot of times my first instinct is to react violently. I guess ending violence in the world isn't a mission I would be able to accomplish. Although, with the experiences I've had, talking to the youth about what the consequences are from being in the streets could be a start, not to completely end violence, but to spread knowledge and give the youth something positive. It might even catch other people in the streets' attention, maybe get them to see what's wrong with world and show them that the activities in which they partake in have no positive impact on the rest of society, especially the youth.