South Sudan Coup Fails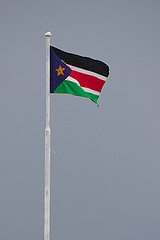 Hang on for a minute...we're trying to find some more stories you might like.
http://www.bbc.co.uk/news/world-africa-25400832
http://ac360.blogs.cnn.com/2013/12/23/u-s-marines-poised-to-enter-south-sudan/?iref=allsearch
The area of south Sudan has been having a lot of tension over the past weeks. Earlier today there was a coup attempt by rebel soldiers. The rebels attacked the main military barracks in Juba, the capital of south Sudan. The president of Sudan said during this interview that " finally after a hard night of fighting, the guns have finally been put down". There has been much tension between the president and vice president of south Sudan. They believe that this coup attempt was set up by the vice president Reik Machar. This has to do with Government because its about an coup attempt to take over the national government. Also, more relative to the American government the United States is sending 150 Marines over seas to Sudan. They are being sent to help the Sudanese army keep control of the capital city of Juba.