Splashdown Water Park is HIRING!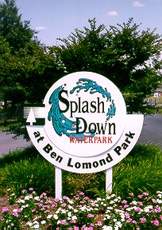 Good Pay!  Free Training!  Apply Today!!!!  Have your best summer ever!
https://www.governmentjobs.com/careers/pwcgov/jobs/1622121/lifeguard-i
Introduction
Do you dream of a summer job where you can be outdoors in shorts and flip flops? Want to be part of an important team, have a position of authority with a flexible schedule and a great paycheck? Become a PWC Parks & Recreation Lifeguard. As a lifeguard you will learn valuable life skills and develop leadership abilities that colleges and future employers are looking for. We are seeking applicants who enjoy a fast paced work environment, are responsible and have excellent communication skills. Safety of our guests is our top priority. With 8 aquatic facilities throughout the county serving over 400,000 visitors a year we are a 7 day a week operation which requires a flexible work schedule. Shifts will range from early mornings, evenings, weekends and holidays.
Must be at least 15 years old and pass these swim test requirements for consideration as a Lifeguard:
– Swim 200 yards without stopping
– Retrieve a 10 pound brick from the deepest end of the pool
– Tread water for 2 minutes without using your arms or hands
After successfully passing the swim test requirements and interview process this position requires all Lifeguards to complete the Ellis & Associates International Lifeguard Training Program which is included free of charge in your training as a Parks & Recreation Lifeguard.
The Department of Parks & Recreation conducts DMV records checks on all licensed employees and criminal background checks on all hires age 18 years and older.