STUDENTS RIDE FREE ON FAIRFAX CONNECTOR WEEKDAYS!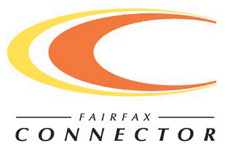 Students: Get where you need to go – FAST and FREE!
Did you know that you can now sign-up for the Free Student Bus Pass Pilot Program at all Fairfax County High Schools and Middle Schools and ride the Fairfax Connector for free? Students can ride the Fairfax Connector free Monday through Friday from 6:00 am until 8:00 pm.  Check the website for more details:  http://www.fairfaxcounty.gov/connector/news/2015/15_014.htm .
You can check for more information at your school's administration office; you need to have your parent's/guardian's approval for signing up.