UPDATED:  The day was a great success:
Tomorrow we have a program supporting people with cancer by wearing blue and pink. We are wearing pink and blue to show people with cancer we are got their backs and will always help them.  This program is for kids, especially. The people with cancer really need more hope.  We want to show them they can enjoy life and have fun.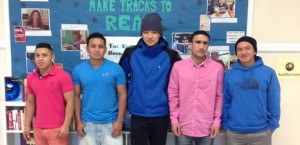 Think Pink for breast cancer support.
This is an important subject deserves your support
Related articles