The Age of Jazz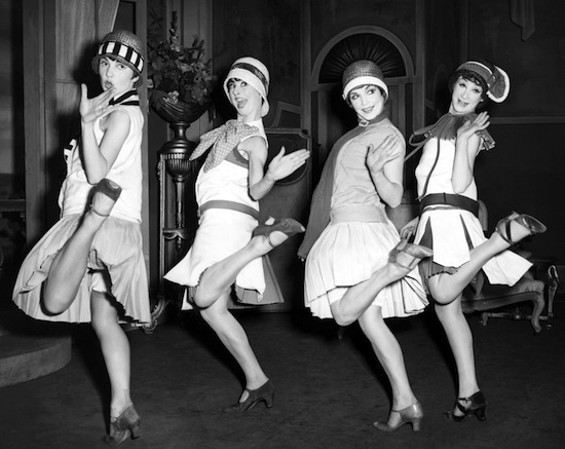 I love all types of music. I think it is amazing how many different kinds of music came from jazz. A song I've had stuck in my head this week is work by Rihanna because recently I've been working  a lot. I love how music can change my mood so quickly. In the morning if  I'm tired and don't feel like waking up i'll listen to motivating music or if I'm really mad I listen to music to calm myself down and when I clean I like to listen to Spanish music because since I was little my mom played music when she would clean.
https://en.wikipedia.org/wiki/Jazz_Age
http://www.pbs.org/wgbh/amex/monkeytrial/peopleevents/e_jazzage.html
http://www.history.com/topics/roaring-twenties
The "roaring twenties" was the age of Jazz; American writer F. Scott Fitzgerald called the 1920s in American cities a time when "the parties were bigger, the pace was faster, the buildings were higher, the morals looser." During this time young adults had extra money to spend, the automobile prices were low, and  young adults felt that they could do what they wanted when they pleased. Jazz is upbeat music originally created by African American men.  They usually played brass, woodwind instruments and piano; its partially planned and partially improvised.  Many older people born in the later 19th century did not approve of the free spirited music and thought that young people were losing their faith in God and in the good conservative American traditions. The prohibition law  of the 18th Amendment was passed in 1920 but this generation rebelled while they consumed alcohol in "speakeasies" with the free sounds of jazz on their minds. The 21st amendment was ratified to reverse the 18th only 13 years later at the height of this nation's Great Depression.  The party culture of the 1920s led to the working culture of the 1930s but at least a hard working citizen could enjoy a beer freely again.