The European Migrant Crisis: A Question of Human Rights
People in the world today face many hardships and inequality.  All human beings seek basic survival and general welfare.  Some regions of the world are more stable, educated and wealthy than others and some simply border regions that are suffering due to failed government, poor economics, civil war, crime, and natural disaster.  Greece has its own social and political problems due to a failing economy but it is also an island nation on the doorstep of suffering in Syria and North Africa.  Greek hospitality makes it a welcoming place but nations like Germany see this open welcome to European shores as a problem because many migrants keep going north and they end up in Germany.  This problem has been building and its caused by economic inequality.
Germany is currently sending asylum seekers back to Greece, although reception centers in Greece are overcrowded and there is a huge backlog in processing claims. But Germany can send migrants back under the EU's Dublin Convention. That convention says an asylum claim should be processed in the country where a migrant first entered the EU. Greek Migration Minister Ioannis Mouzalas said he was under pressure to accept the immigrants back since multiple countries told him to do so. By the end of July Germany had asked Greece to take back 392 asylum seekers. The transfers to Greece will only affect migrants who arrived in Germany from mid-March 2017. In 2015-2016 Germany took in more than 800,000 migrants and refugees. At the time Greece, struggling with meager resources because of its financial crisis, complained that it could not cope with the numbers arriving by boat from Turkey. Over the past few months, there have been multiple migrant riots in the Greek reception centers. Italy has also agreed to help out the countries with the migrants. On August 4th there was an estimate of 25,438 migrants relocated.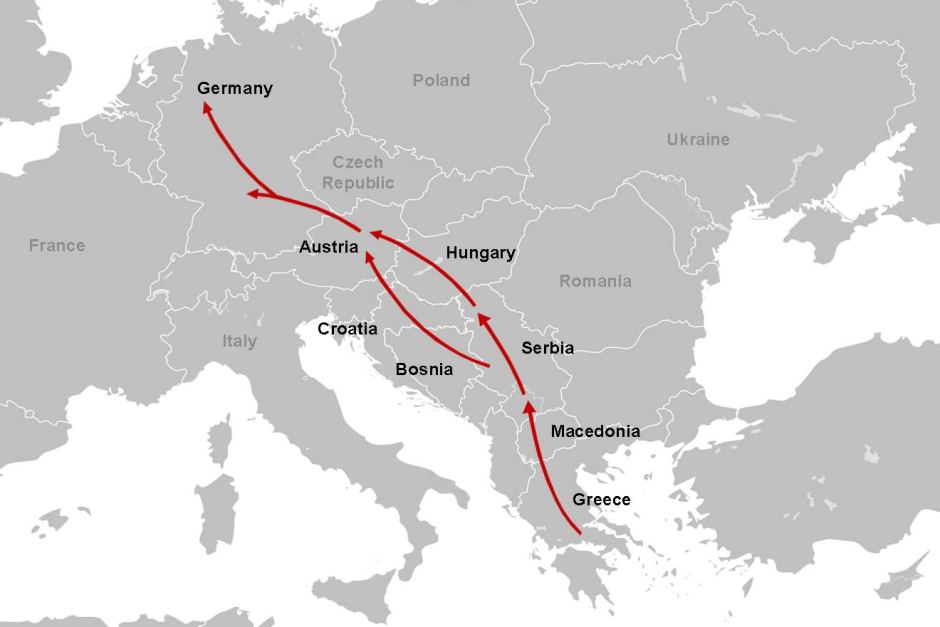 Human rights are defined as the equal opportunity for general welfare that all people deserve no matter what their citizenship or present situation.  All human beings have shared responsibility to protect these rights for each other. Unfortunately wealthy nations like Germany and The United States see migration as trashy in their clean society.  They want to "clean up" the migration problem.  The solution is not so simple.  A real solution to this human problem only comes when people recognize the reality of global citizenship.
http://www.bbc.com/news/world-europe-40850938
For more on the protection of the Human Rights of migrants :http://www.ohchr.org/EN/Issues/Migration/Pages/MigrationAndHumanRightsIndex.aspx