The Legacy of Fidel Castro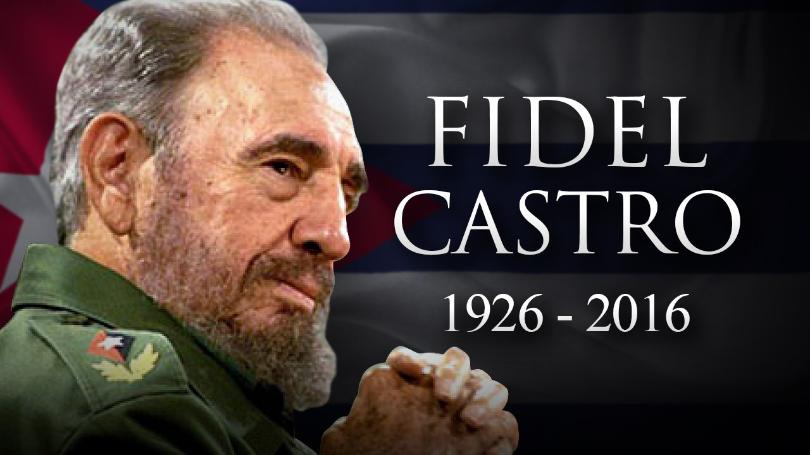 Fidel Alejandro Castro Ruz was was born on August 13, 1926. He died November 25, 2016 after years of failing health. He was the president of Cuba from December 2 1975 – February 24 2008. His Brother Raul became president of Cuba after Fidel's health prevented him from fulfilling his presidential duties.
Castro's life was long lived; he will be missed and loved by many. "He gave me everything I have, he was like a father to us." said Angela Suarez Naranjo, a young Cuban nurse, to BBC news. He also was supported by people other than the citizens of Cuba, such as Liberalist Jill Stein. "Fidel Castro was a symbol of the struggle for justice in the shadow of empire. Presente!" a tweet from the Green Party presidential candidate's Twitter stated.
Other popular political figures supported Castro, such as Canadian Prime Minister, Justin Trudeau, who said, "While a controversial figure, both Mr Castro's supporters and detractors recognised his tremendous dedication and love for the Cuban people who had a deep and lasting affection for 'el Comandante'."
Nelson Mandela said to Fidel Castro in a speech in 1991, "We admire the sacrifices of the Cuban people in maintaining their independence and sovereignty in face of the vicious imperialist-orchestrated campaign to destroy the impressive gain made in the Cuban Revolution. We too want to control our own destiny." Mandela truly praises Castro for the sacrifices he made for civilians.
Many celebrities, too, have mourned Castro's death. Celebrity athlete Colin Kaepernick had expressed on social media how upset he is. He went on to list the many things Fidel Castro had done for Cuba: "I also agree in the investment of free universal healthcare. As well as the involvement in him helping end apartheid in South Africa. I would hope that everybody agrees that those things are good things." Celebrity filmmaker Oliver Stone, who directed the documentary in 2003 called Commandante, called Castro  a  "very selfless" and "moral" man who will be remembered as "one of the world's wisest men."
Fidel Castro did many good things for the people of Cuba, and he will not be forgotten.