The rise of soccer stars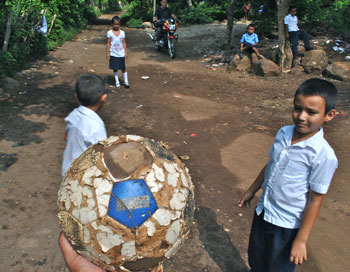 The 20th century and the rise of professional soccer:
When I was 4 years old as a shy little boy in El Salvador I was watching some older boys were playing soccer.  It fascinated me to see them pass and run with the ball. I still have a vivid memory of staring at the ball coming straight towards me and knocking the wind out of my lungs as it struck me in the stomach.  They acted like nothing had happened and waited for me to pass them the ball as I struggled to breathe and pretend that nothing was wrong. This is where my personal history and curiosity of soccer began.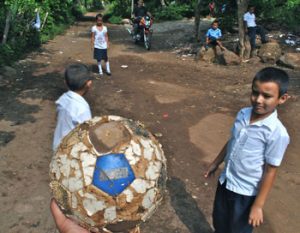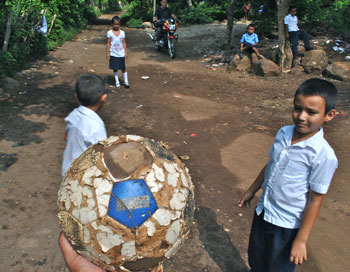 In 1975 is when Jorge Gonzalez started to play. My dad was born in 1975 and grew up watching him play and told  me stories of how good he was at soccer and how he would look up to him. My dad bought a clip about this soccer player and we would see it together and it was an amazing experience for me it got me into wanting to play. When i turned 10 I got in a academy in great falls . I turned 15 and Reston rovers had seen me play and wanted me to try out and I did I joined their team I also played JV for Herndon high school. In the fall I broke my left left leg in October for a tournament ever since that happened ive been scared to play soccer and haven't played for 2 years and also lost my touch so im not good anymore but im doing it for fun now. This is my soccer history so far.
Jorge started playing professional in El Salvador in 1975. Gonzalez was a forward born in San Salvador the capital of El Salvador this is the only legend from El Salvador nobody is good as him that's from the same country. In 1982 he was becoming popular and he played for Cadiz a professional soccer team from Spain he played there for 2 years. 1984 he played for Barcelona for a full year. Then in 1985 he played for another Spanish team named Valladolid.  El Magico went back to Cadiz in 1986 and stayed there until 1991 and was falling back down and came back to El Salvador to a team called FAS and retired there in 1999. El Magico Gonzalez hes his own stadium in El Salvador he became a coach he is currently 60 years old
 In a way the introduction of soccer to the world was like the introduction of the soccer ball to my gut.  It was a powerful kick that may have at first made other global cultures feel weak but eventually brought all of them to the world stage as equals.
The History of Soccer:  https://www.athleticscholarships.net/history-of-soccer-football.htm
View Comments(1)