The Solution to Making sure El Chapo doesn't escape again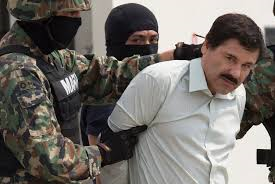 On Sunday El Chapo, the Mexican drug lord was finally recaptured. He escaped from prison at least twice and now the prisons are making sure he cant escape by moving him from cell to cell. He is being held at Altiplano prison in Almoloya de Juarez, the same prison he escaped from in July by an outside tunnel dug from a nearby house purchased by his people.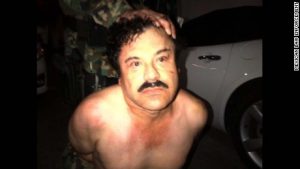 http://www.cnn.com/2016/01/13/americas/mexico-el-chapo-guzman/index.html
He managed to escape for the second time in July by making his way down a hole he dug underneath his shower. Then he made his way into another hole that was made for ventilation  and lighting. Then he jumped onto a motorcycle that was attached to rails and escaped from the lockup. Before they decided to move him from cell to cell law enforcement said that he would be watched 24/7 by guards that will be heavily armed. Mexico soon plans to extradite El Chapo to America for drug trafficking charges that are also connected to his cartel.
While on the run Guzman did an interview with Sean Penn for the Rolling Stone magazine just three months after he escaped prison for the second time. During this interview El Chapo bragged for hours on how he has supplied the most heroin, methamphetamine, cocaine and marijuana than anybody else in the world. The meeting between Penn and El Chapo was extremely essential for his capture. Before the interview came to light, two U.S. law enforcement officials had said the tracking of cell phones and electronic exchanges of people close to Guzman led to his recapture.
The fact that he Guzman has escaped twice from Mexican jails proves that there is nothing that they can do to avoid that from happening again. I also think that catching El Chapo isn't going to avoid the people who work for them to stop selling all the drugs. El Chapo is so smart that it wouldn't surprise me if he had another plan in action. The jails in Mexico need a lot more security, and Law officials need a bigger and better plan if they want to actually want to stop El Chapo.