The State of Covid in America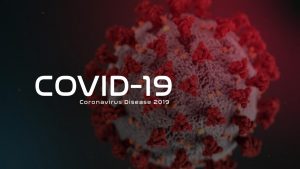 The Coronavirus continues to have widespread effects on all ages in the United States.  This pandemic began a year ago and the government has not always acted responsibly but scientists and doctors have predicted that the next year will provide hope with successful vaccinations. Dr. Fauci with the Center for Disease Control correctly predicted that there would be an effective vaccine available to the American public by the end of 2020. The Moderna and Pfzier pharmaceutical corporations are set to make big profits as they become heroes in the war against COVID. They are not the only businesses to benefit.  There are many steps in the manufacturing and distribution process that are supported by government funding. But this campaign will not be effective if people do not have the confidence or trust in government and business.  Citizens are skeptical about conspiracy theories and the profit seeking pharmaceutical industry.  How could a safe and effective vaccine be produced in such a short time when we continue to have other diseases and illnesses that
The pandemic's effect on the widening gap in mortality rate between the U.S. and peer countries
During the first week of December 2020, the United States recorded its highest weekly COVID-19 death toll as it experiences a surge in cases. (When? t) According to The New York Times, the nation recorded a seven-day average of 2,249 deaths last week, breaking the previous record of 2,232 set in April. According to data from the Times, there have been more than 283,000 coronavirus deaths in the U.S. as of Tuesday morning. Besides, the nation is averaging about 200,000 cases per day and has recorded more than 15 million cases in total. The records come as the U.S. experiences a surge heading into the winter months, when experts have warned that the colder weather would force more people indoors, where the virus spreads more easily. However, as the Times notes, most of the hardest-hit counties are now in the Midwest, as opposed to big urban areas that focused when the virus peaked in April. According to the newspaper, North Dakota has the highest total reported cases by population, followed by South Dakota, Iowa, Wisconsin, and Nebraska.
Would you take the vaccine if you had the opportunity? 
 For people like us who are young and don't even get sick a lot anyway it is hard to trust a vaccine given by the government in a very rushed way. We would watch what happens in America as the vaccine is delivered to front line workers in hospitals and public services such as teachers.  When it is made so fast with so much money and politics involved many people like us will find it hard to trust until they see the results.  As of early December only 60% of Americans say they intend to take the vaccine but it is reported that up to 80% will need to take it to defeat the pandemic.  If one person dies because of the vaccine the strange thing is that it may have a more negative effect than the daily rising count of people who actually are dying from the disease.
https://www.pewresearch.org/science/2020/12/03/intent-to-get-a-covid-19-vaccine-rises-to-60-as-confidence-in-research-and-development-process-increases/
It is evident that in our American democracy public trust in government is essential.  Unfortunately the current state of the American public is divided on issues of trust.  Hopefully this will change.
What is health equity?
Leave a Comment