Threats and Anxiety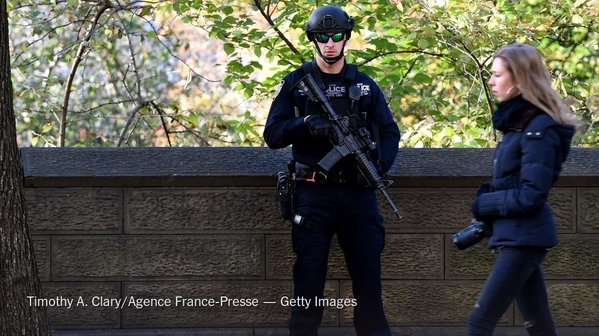 On Tuesday, November 18, my dad texted me and told me that I should be very careful over these next few weeks due to  ISIS threats.  It was stated that a similar attack like the one in France, would take place in DC.  I happen to work at a concert venue in DC and we do have some huge names coming to perform such as, Skrillex, Kid Cudi, Zeds Dead, Yellow Claw, Excision, Hardwell, and many more.  If a similar attack does happen, as it did in France, it could potentially happen at one of these shows.
The terrorists who attacked France said that was only the beginning, and that it wont just be Europe. The United States is now taking extreme precaution in heavily populated areas such as Times Square NYC and the US Capitol. The bottom line is these people are going to kill as many people as possible and cause terror, that is their agenda. Everyone is taking extra precautions to make sure they are being cautious and vigilant.
So over the next couple weeks, be extremely careful about where you go. Visiting the Nations capitol probably isn't the best idea.
Here is more information on the topic and a clip of an ISIS member threatening DC.
http://www.dailymail.co.uk/news/article-3325952/The-White-House-turn-black-fire-Allah-willing-ISIS-warns-fresh-attacks-Washington-video-threaten-America-days.html