Trump's Policies on Immigration Tested in Courts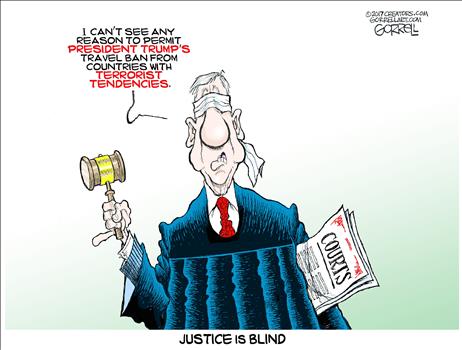 The Sup
reme Court of the United States is preparing to hear arguments involving President Donald Trump's immigration policies. The court met at the end of April to consider whether Trump's 2017 restrictions on travel and immigration from some countries are legal. The measures mostly affect people from Iran, Libya,, Syria, Yemen, etc. Visitors from North Korea and Venezuela also were affected, but the two countries are not part of the case.
The restrictions have already shaped the lives of many people. Hopefully they make the right decision that is just for everyone. Trumps program seeks to protect American workers and industries. Trump also wants to build a wall along the border and not allow green cards to distant relatives of immigrants to cross only children and spouses. On December 4, 2017, the Supreme Court allowed the Trump administration to implement its travel ban while ongoing litigation proceeds.
The banned countries are Chad, Iran, Libya, North Korea, Somalia,  Syria, Venezuela, and Yemen. On October 17 and 18, 2017, federal courts halted portions of President Trump's travel bans. The judges said that the bans on mostly-Muslim countries are unconstitutional. They said his bans were based on religion. Also Trump promised to build a wall on the U.S. border with Mexico Statistics show a wall alone won't stop illegal crossing from Mexico.
Even if it were successful, it would only stop half of illegal immigration. Since Mexico refused to pay for the wall, President Trump asked Congress to appropriate the money. He would ask Mexico to pay for it later. Many Republicans oppose the border wall. Those from California, Arizona, New Mexico, and Texas face the most consequences. They say the wall won't work, especially without added security forces. Others worry about the impact on the environment in their states. Democrats are also opposed to the wall. Overall, I don't agree with Trump's policies on immigration and hope they can be changed and be more fair to other countries. What's your opinion on this?
Source: https://www.thebalance.com/donald-trump-immigration-impact-on-economy-4151107
http://thehill.com/opinion/judiciary/385087-supreme-court-decision-in-travel-ban-case-will-have-far-reaching-impact
Leave a Comment