"We are Anonymous"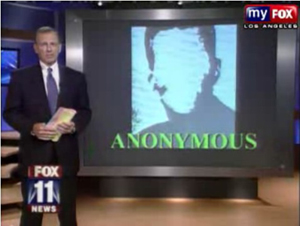 Hang on for a minute...we're trying to find some more stories you might like.
http://www.cnn.com/2013/10/03/us/cyber-hacking-charges-anonymous/index.html?hpt=ju_mid
Thirteen so called members of the Cyber-hacking group called Anonymous are convicted in an Alexandria, Virginia federal court for conspiracy. They were said to be planning a cyber attack against government entities to make numerous websites unavailable for it's users. The group Anonymous are know for their cyber attacks against the government and what they believe to be unjust. They have brought down many websites and accounts that they believe are doing wrong in the world. Popular belief throughout the government would believe that the the group would be considered a threat against society, opposed to them popular belief throughout youths that would possibly consider the group to find justice within what they would believe to be unjust situations such as: cyber bullying, government changes, and different types of social issues. The reason why many people don't see Anonymous as a threat is because of the idea that people involved in this group are people around us. They have jobs and are citizens of this country just like the rest of us.  Government takes its place within this situation by putting a stop to planned cyber attacks and punishing those responsible for the attacks.