Who was Mac Miller? The Tragic Irony of an Artist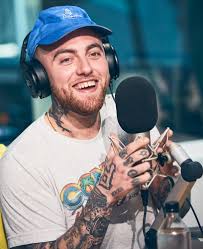 Rapper and entertainment entrepreneur Mac Miller was born Malcolm James McCormick on January 19, 1992 in Pittsburgh, Pennsylvania. He grew up with both his parents and they were architects and photographers. He attended two high schools throughout his childhood. He first attended Winchester Thurston School, then shortly after left and attended Taylor Allderdice High School where he met Wiz Khalifa.  Unfortunately his life was taken from us too soon when he was found dead in his house due to drug overdose.
Mac Miller was known for his great leadership qualities such as, keeping his promises on which tracks, albums, mixtapes he'll be releasing, staying truthful to the music industry as well as being truthful and loyal to his team no matter how much money he received. Fans love Mac Miller due to the connection he gives between himself and his fans. Mac Miller tends to express his emotional feelings and pain through his music, which gives people that connection with him because he's experienced some of the situations that his fans experienced.
There seems to be a tragic irony because even though Mac Miller expressed his emotions and feelings throughout his music, he still felt empty inside and not happy enough to continue.  He seemed hungry to connect in sincere ways through his music and his fans identified with that connection.  Just as he showed empathy to many who may have identified with the emotions expressed in his art; he was blinded to the support so many were willing to give him.  Unfortunately drug overdose and his alcoholic problems took a serious tole towards the end of his time. Often Mac Miller used drugs and alcohol as a outlet to help him cure his emptiness inside.
Where can someone go if they need help?
https://www.mentalhealth.gov/get-help/immediate-help
https://www.nami.org/mentalhealthmonth
news article link:
10 Things That Every Entrepreneur Can Learn From The Millionaire Indie Artist 'Mac Miller'
View Comments (4)