Widespread corruption revealed in Panama Papers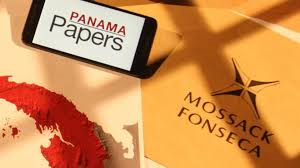 The power of truth in journalism just got bigger. A German news agency came upon a 2.6 terabyte leak of a Panamanian legal company revealing hidden funds from legal firms, politicians, Fifa officials, drug smugglers and celebrities. The papers show mass tax fraud, money laundering and corruption. The news agency, realizing the story was to big for them and fearing assassinations, broke the story all over the world at the same time. Infamous "wikileaks" hacker Snowden has said that this much larger data leak is the " Biggest leak" in the history of data journalism and it just went live.  It exposes corruption at the highest level of powerful world democratic leaders and points to growing worldwide mistrust in governments.
In the past 12 months, around 400 journalists from more than 100 news organizations in over 80 countries have taken part in researching the documents. The document includes many high profile characters including Vladimir Putin, Lionell Messi, Jacki Chan, Iceland PM, President of Argentina, President of Ukraine, King of Saudi Arabia, UAE President, members of British Parliament and many more. This is why freedom of press is so important without it Journalist would be silenced by the rich and powerful at every turn.
Iceland's prime minister walked out of an interview when reporters started asking him about the Panama papers and even tried denying it until reporters claimed to have his signature on site. Many are calling for his resignation which he refused today and in result there are over 9000 people protesting in Iceland right now. To put this in perspective this is 1/34th of their population. In America this would be like 9,379,411 people out and protesting. The number has since risen too near 29000. The Prime minister after the protests attempted to dissolve parliament and make a new election but was stopped by the president of Iceland and has since resigned from prime minister but is still heeding the progressive party.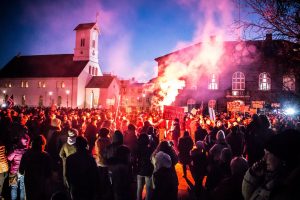 http://icelandmonitor.mbl.is/news/politics_and_society/2016/04/04/iceland_pm_i_will_not_resign/
https://panamapapers.icij.org/the_power_players/
The democratic core values lie under the trust of our leaders and checks and balances. Here we see many countries are now questioning their leaders and the checks and balances are put in the hands of journalists and hackers. How can we trust any government attempting to commit tax fraud on the very tax laws they have created. Hopefully more countries will begin to take power from the corrupt politicians and protest their government like iceland. This is just one case of world-wide corruption showing the underworld of where the money really lies, opening the eyes of nations everywhere and hopefully bringing everyone together to attempt to end this corruption