Women and Violence in Burial Rites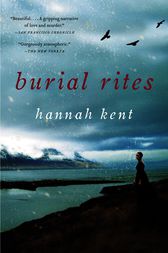 This novel is based on a true story and takes place in Iceland in 1829. It is about a thirty three year old servant named Agnes Magnusdottir who gets punished to death after being the murderer of two men. The two victims were identified as Natan Ketilsson and Petur Jonsson. Natan was not only her master, but was also the lover of Agnes. Petur was also a servant and co-worker of Agnes on the Illugastadir farm. They both died a horrific death. Natan and Petur were beaten with a hammer and stabbed twelve times and then were trapped inside the farmer's house. The house was then set on fire using shark oil and their bodies were burned.
       The theme of this book mainly focuses on women and violence. The author explains many of the challenges faced by women in Iceland during the nineteenth century. The book discusses how being a woman came with lots of hardships like physical and mental abuse and harassment. Poor women like Agnes who worked for men were forced to have sex with them or else risk being thrown out of their job. Women were sexually abused and hit as well by the men in many disturbing ways. Unfortunately, these women had no choice but to suffer to keep their jobs to provide for their children.
        I do not have any personal connections to the book but I absolutely recommend this book to high school readers and adults. If you're a fan of action, crime, or historical fiction or just love books based on true stories like I do, you will really enjoy reading and experiencing this real story. In 2017, it was announced that Burial Rites would be made into a movie and Jennifer Lawrence would star in it. It even had a scheduled release date of October 5, 2018 and Italian film director, Luca Guadagnino, was supposed to produce it. I'm assuming the film didn't end up being officially made unluckily.
Resources to domestic violence and human trafficking: https://www.dss.virginia.gov/family/domestic_violence/index.cgi
https://www.dcjs.virginia.gov/victims-services/human-trafficking/human-trafficking-resources-victims
Leave a Comment