Women in the 20th Century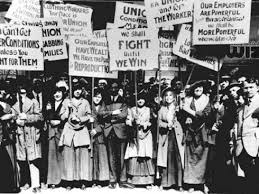 The twentieth century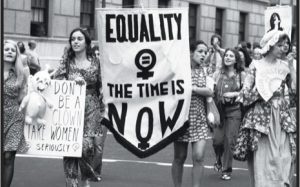 observed changes in almost every aspect of the lives of women, from personal choices to their public leadership in the world. During World War One, a lot of women took on work that had previously been done by men. They worked in heavy industry, and women were able to obtain jobs that they might not have been put into in the past. These women who fought for their rights shaped our future and created equality between all. If no one stood up and took a chance and had their voice heard then we would not have freedom and rights like we currently do. Each of these women fought for their rights and proved people wrong. Every single person who has tried, has made a difference and for that they will always be remembered. Listed below are a few activists who have contributed to advocating woman's rights:
Sandra Day O'Connor was an associate justice of the Supreme Court of the United States from 1981 to 2006, and was the first woman to serve on the Supreme Court.  For 24 years, Sandra Day O'Connor was part of the Supreme Court and will always be remembered as acting as an extra hand in the court's decisions during those years. In 2009 her accomplishments were acknowledged by President Obama who honored her with the Presidential Medal of Freedom.
Rosa Parks was important because in December of 1955, her refusal to give up her seat to a white man on a bus in Montgomery, led to the Montgomery bus boycott. This brought Martin Luther King into more active involvement in the civil rights movement and helped bring the segregation of black people in the South to national attention.Rosa Parks became a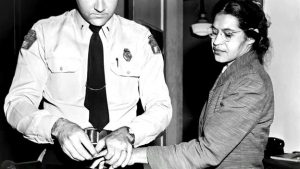 symbol for the struggle for civil rights. Due to the riots and fights at the time, Rosa and her family were forced to leave Alabama and move to Michigan, but she continued to promote civil rights for the rest of her life. She received many awards for her consistency, including the Presidential Medal of Freedom and the Congressional Gold Medal.
Amelia Earhart set many world flying records. She became the first woman to fly across the Atlantic Ocean and the first person to make a solo flight across both the Atlantic and the Pacific oceans. "Please know I am quite aware of the hazards. I want to do it because I want to do it. Women must try to d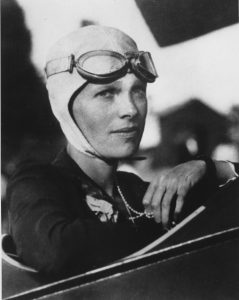 o things as men have tried. When they fail, their failure must be but a challenge for others." Amelia stated that quote in a letter to Putnam. Amelia Mary Earhart was into more than just a flyer. She was an equal rights activist, a teacher, and an author.  She changed the way the world viewed women at a time when women themselves were discovering their true potential. She transformed the woman's image from delicate one into one that was able to take control.
These women are paving the way for the first woman president.
Here is a video showing how women transformed in the 20th century and iconic women who made a difference.
http://www.biography.com/people/sandra-day-oconnor-9426834
http://www.enotes.com/topics/feminism/critical-essays/women-early-mid-20th-century-1900-1960
http://www.history.com/topics/black-history/rosa-parks
http://www.biography.com/people/amelia-earhart-9283280
http://www.brainyquote.com/quotes/authors/a/amelia_earhart.html