Women's Day
March 8 has been International Women's day since 1909. With the passing of the time this day has changed the way women are viewed by society.  This day was created to make the men realize how important the women are and how much work we do not only in our jobs but at  home.   Every woman has rights.  If we look in the past women were treated like with inequality.  In the past Women were depending for everything on her husband.  What he decided is what she had to do. But a woman in 2017 has opportunity and independence.  Women in 2017 have the opportunity to speak loudly for equal rights.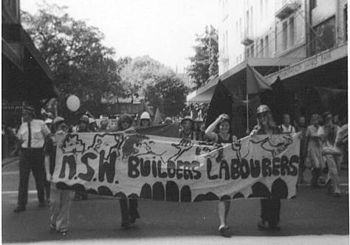 The earliest organized Women's Day observance was held on February 28, 1909, in New York. It was organized by the Socialist Party of America in remembrance of the 1908 strike of the International Ladies Garment Worker's Union. There was no strike on March 8, despite later claims.[5] The year may be in error as well, since the strike it celebrated, the New York shirtwaist strike of 1909, ended on February 28, 1910.

Two women strikers on picket line during the "Uprising of the 20,000", garment workers strike, New York City. Strikes, ladies tailors, N.Y., Feb. 1910, picket girls on duty (Photo credit: Wikipedia)

Below is a video done a few years ago summarizing the history of International Women's Day.
"The story of women's struggle    for equality    belongs to   not to single feminist nor to one organization but to the collectives of humans. The celebration of women's day is all about unity, celebration, reflection, advocacy and action. Women's day has been occurring for well over a century, and continues to grow for strength to strength."

Group of mainly female shirtwaist workers on strike, in a room, New York (Photo credit: Wikipedia)
Women's Day started in 1908.  More than 108 years are passing since this celebration started. The first time this occurred in New York, 15000 women marched through New York City demanding shorter hours, better pay and voting rights. Today in 2017 we are still celebrating this day and with the passing of the day we thought that women have the same rights as men have in society but as we can see this is not true.  Women still are getting less benefits than the men's. But one of the things that doesn't change was how some people talk and treat women.  Unfortunately this bad talk is modeled by our current President.
The new president, Donald Trump has made some really bad comments about women and he also has a really bad way with them. When he was a candidate some women started to talk and say how he treated them and why they did not want him to become the president. Now that he became our president, women have decided to celebrate this day in a particular way.
"Once again in the young presidency of Donald J. Trump, women rallied against his administration on Wednesday, this time by skipping work, wearing red and refusing to spend money. But the protests were far smaller than the masses who turned the women's marches on Jan. 21 into a phenomenon, keeping the question open of whether protesters' fervor can be channeled into a sustained movement with demonstrable political results"
Here is a website that explains what happened today;
https://www.nytimes.com/2017/03/08/us/a-day-without-a-woman.html?_r=0
Here is a website in which we can find how this day has changed with the passing of time.
https://www.internationalwomensday.com/About