Workplace Racism Casts a Shadow on U.S. Solar Firms.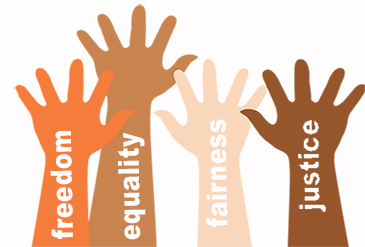 Two residential solar companies have been accused of "a work environment permeated with vile racism." These two companies are now dealing with separate lawsuits towards discriminating of African American employees. Six former workers of New Jersey's Momentum Solar sued the company in federal court Monday.. the workers said the supervisors used the "n-word" with them and that the white employees closed off access towards their desk with cardboard boxes labeled with "whites only" on pieces of paper. A lawyer for Momentum said in a statement that the suit was filed by angry ex-employees, and the allegations had no basis in fact.In a New York Times article, the former six employees stated that the managers of their operation fostered hostile racist environments and fired workers who complained about it.
https://www.bloomberg.com/news/articles/2019-05-06/two-u-s-solar-firms-have-now-been-accused-of-workplace-racism
To start off, there was not only one or two people accusing their former white coworkers of racism, but six in total. One former worker, Shaddon Beswick lodged out a complaint to one of the managers after he said he was constantly given "grunt work" and called the "n-word" by multiple coworkers. After he told the manager, the manager simply stated there's always three sides to a story. A day later after this complaint, Beswick was fired and told "it just wouldn't work out." These are sad truths of workplace racism and just one story told from a brave victim of it. Workplace racism has been a hidden topic due to fear of being terminated for standing up for yourself. Work should be a comfortable, enjoyable environment, not one where everyday you have to put up with condescending coworkers.
While most corporations seek some sort of "public good" with their product, it is sad to think that the abuse of basic human rights could be so common place.  Solar energy is seen by many as worth an investment for the protection of our future climate and global environment.  In fact, the protection of the environment is a responsibility for all global citizens but clearly not at the cost of division, disrespect and blatant racism.  This story demonstrates that the public good is connected and interrelated to all human rights; not just some.
Leave a Comment