World War II Political Cartoons – by Dr. Seuss
Yes, when I say Dr. Seuss, I mean the same guy that was the author and illustrator of many children's books, such as Green Eggs and Ham, The Cat in the Hat, The Lorax, One Fish Two Fish Red Fish Blue Fish, Fox in Socks, Horton Hears a Who!, Horton Hatches the Egg, And to Think That I Saw It on Mulberry Street, and How the Grinch Stole Christmas!. Although he is known for his children's books, he also drew political cartoons during the time of World War II. These illustrations can be seen here, as well as more information about them.
What is the message of this cartoon?  Can it be considered as propaganda?  Who are those faces and how does it motivate Americans to act?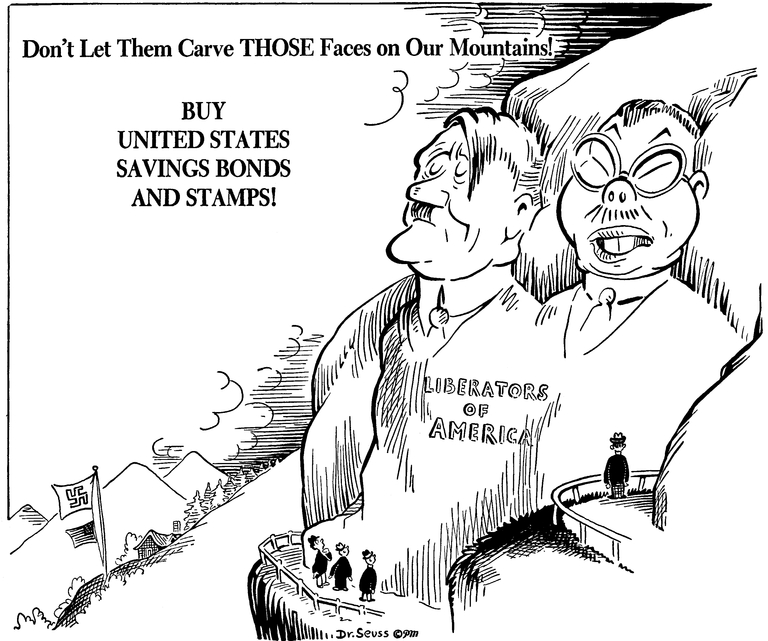 http://libraries.ucsd.edu/speccoll/dswenttowar/#intro
http://www.brainpickings.org/2012/08/10/dr-seusss-wartime-propaganda-cartoons/