Theatre Without Borders Connects with Scenes from a Bad Marriage
During the week of April 17- 21 the Mt. View Theatre Without Borders presented SCENES FROM A BAD MARRIAGE. Scenes from a bad marriage was an adaptation of two short one-act plays that was presented gracefully by our very own MountainView students. The two plays were: 
The play was adapted from a famous short story of the same name by Guy de Maupassant. The one act performance follows the main character, Mathilde Loisel, a young nymphet who longs for a life of luxury but is  born, as if by a slip of fate, into one of poverty. When her husband, Mr. Loisel, secures an invitation to a fancy ball, an elated Mathilde borrows an expensive necklace from a wealthy friend to wear to the event. The night of the ball is a great success, but when Mathilde and her husband return home, they realize the necklace is missing. In a desperate attempt to replace it, they buy a new one only to discover, after living in extreme poverty for years, that the original necklace was a fake and worth far less than they realized. The story is a cautionary tale of the dangers of vanity and the destructive consequences of pursuing material possessions, presented in a hysterical tone.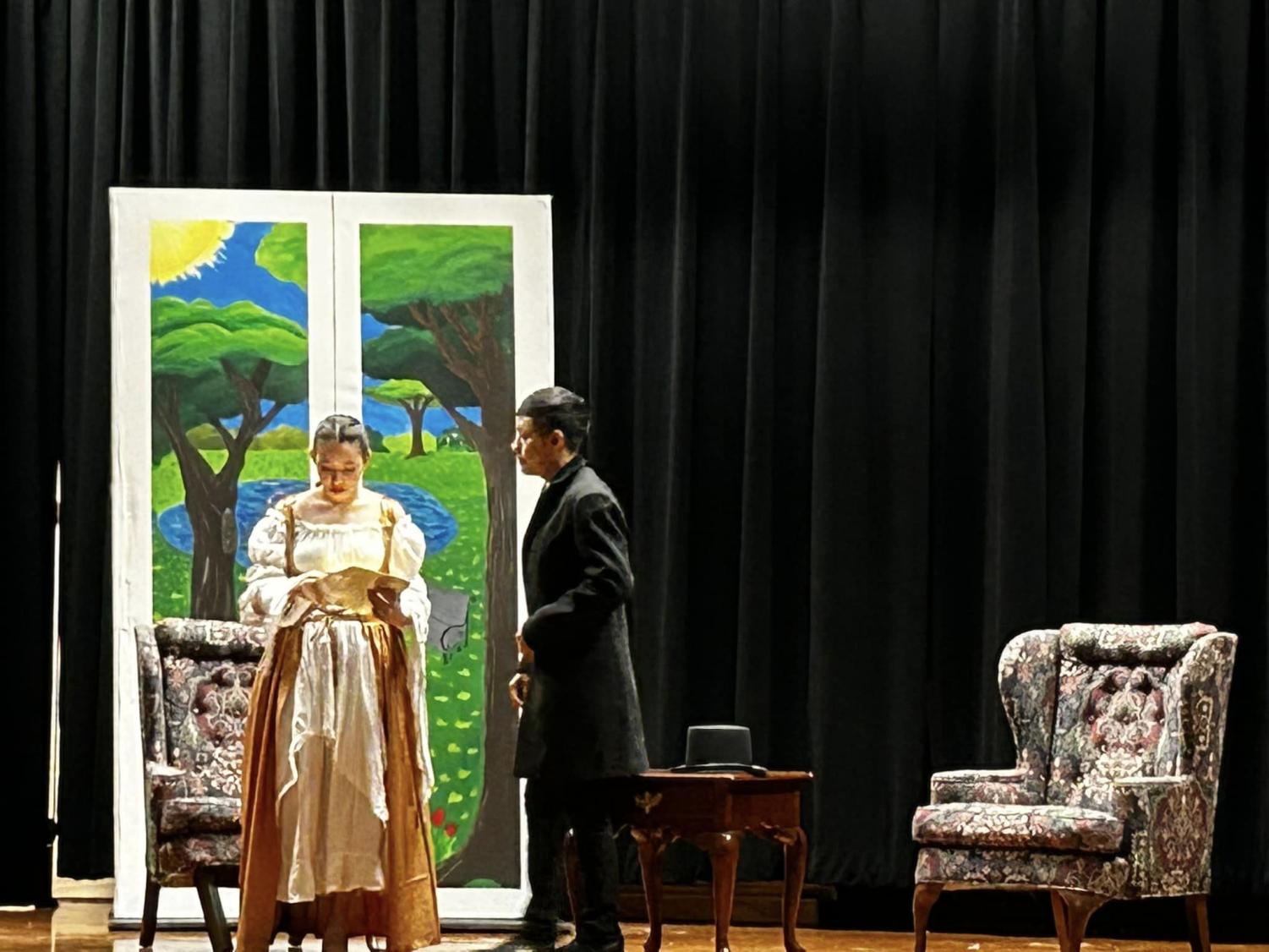 INSIGHT FROM A CAST MEMEBER
It is not easy to want to learn a new language when we have grown up speaking a different one. But the good thing in life is that despite how difficult it is, it is possible to learn new things. There is a lot of effort ahead, but the effort will open new opportunities.  I wrote a bit about how I learn every day to write, read and speak a little bit of English. I have been studying at Mountain View High school for three years. There I have classes that teach me to be able to express myself and speak correctly; for example, the drama class. We have to learned the script of each play and the pronunciation of the words has to be correct. This is a very difficult job that helps us and teaches us a lot to read and speak. I also have a journalism class, where we learn to write. That way we put the language into practice and we learn little by little, and in a fun way.  – Sofia; pictured above playing the role of Matilda; wife in the necklace.
Insight from an audience member;
 I think "The Necklace"  was a very good performance and was also funny. The actors played their roles very well and both parts of the play were enjoyable to watch. I was surprised to see some of my peers in the play, because I didn't think they were comfortable acting in front of such a large crowd because they act so shy and quiet in class. The acting was very convincing and I was surprised to see they remembered most of their lines. I think the play was executed very well and everyone did an amazing job. (DB)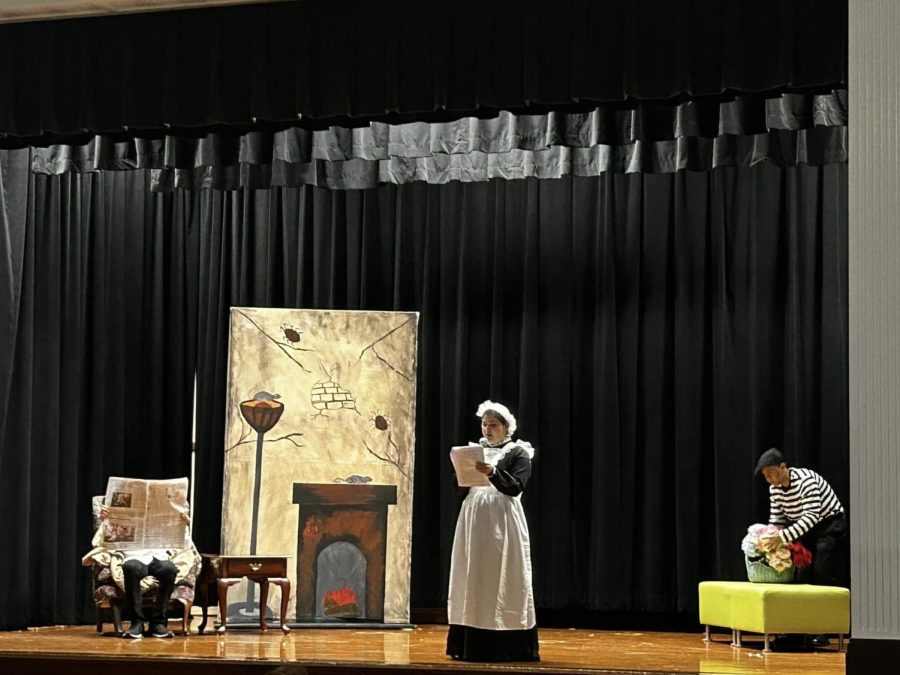 The second play, Recklessness, is based on a short one act play of the same name  by Eugene O'Neil. The play follows the main characters, Arthur Baldwin, a wealthy businessman and his wife, Mildred. Whilst Mr. Baldwin is out of town on business duties, Mildred, an ignored housewife, establishes an affair with their chauffeur, Fred Burgess. When a frustrated Mr. Baldwin returns from his business trip, he is told, by his housemaid, of his wife's relations with their chauffeur. Mr. Baldwin is devastated and conjures a plot for revenge. He calls Fred and insinuates a situation of emergency while emphasizing that he should drive as fast as he can to come meet him. This, of course, does not end up well for Fred, who suffers a fatal accident and dies on the spot, leaving a heartbroken Mrs. Baldwin. the play warns the audience of the dangers of unfaithfulness and the  repercussions associated with it.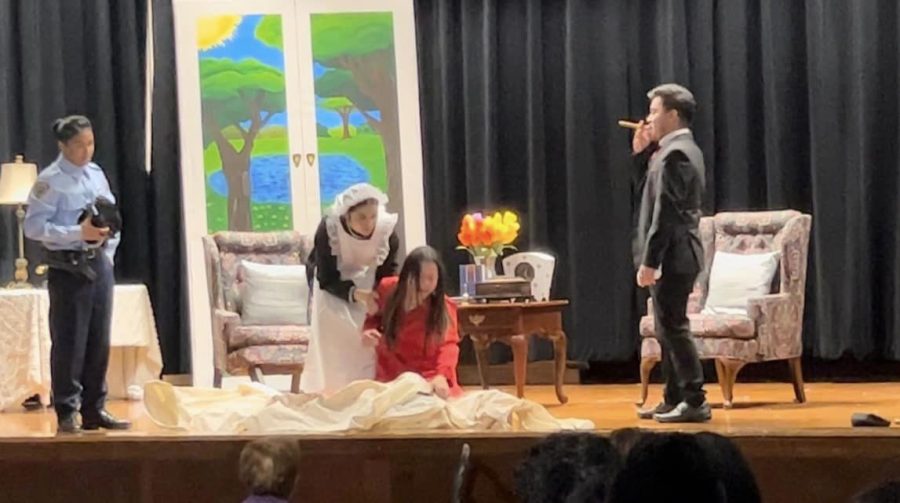 INSIGHT FROM A CREW MEMBER.
During the presentation of the work, my job was to record the entire presentation. I observed that a very friendly audience attended, teachers, students, and people from other places. I observed that the state of mind of the people who attended was very calm during the presentation. they kept their silence because it was a very nice public. (WC)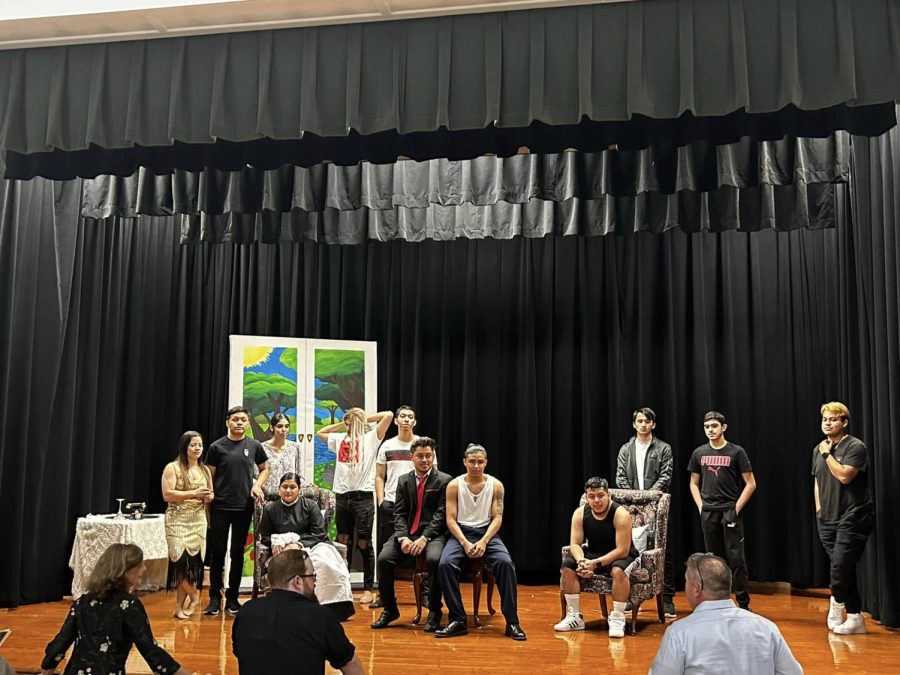 Overall, the presentation was quite entertaining and, to an extent, educational. The actors all put their best efforts into each of their performances with Sofia Duran (Mrs. Loisel in The Necklace) and Brenda Pineda (Mrs. Baldwin in Recklessness) , providing rather outstanding performances in their individual roles.
Check out our other publication on Theatre Without Border's presentation of DRACULA.
Leave a Comment