Columbia College Programs & Pizza Party – June 19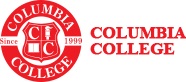 jlee13, Career Development Coordinator
June 16, 2017
Columbia College Program Showcase & Lunch
What do Certified Nurse Assistant, Cosmetologist, Chef, and Dental Lab Technician have in common?
Columbia College (Centreville & Tysons Corner) can prepare you for these and other exciting careers!
---
Watch live demonstrations at Mountain View
Monday, June 19, 2017
11:00 A.M. to 12:45 P.M.
· Seniors:  Apply for admission, financial aid and scholarships
· 9th-11th Grade Students: Think about your future—is one of these careers right for you?
Free pizza, chips, and beverages for event attendees are being sponsored by Columbia college.
This event is sponsored by the Career & Transition Center, Room 227. Contact Ms. Harvey at (703) 227-2388 or [email protected] for more information.