Interpretation And Translation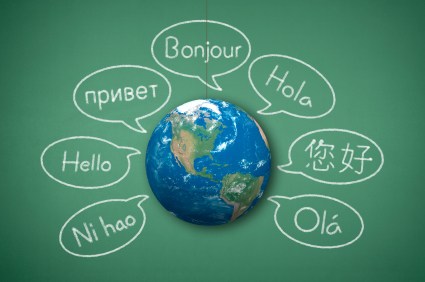 Being a translator is very common these days, because people of other cultures and societies are interacting with other cultures.
The Basic things that Translator and interpreters do is to translate a form of communication (either spoken or written, as well sign language form) in a certain method.
The basic thing pr requirement is to have a certain level of comprehension of the culture as well high proficiency on  the language (either written or spoken but, preferable both).
Also a bachelors or associates, or maybe some kind of certification.
Some of the types of work that translator and interpreters can perform are: Journalism, Pharmacist, attorney, tour guide, etc.
Translators perform the jobs in written form usually, and interpreters in spoken form.
The average salary of translators and interpreters are around $35,000 – $50,000 but it can depend of the type or place of the job  you are performing it.
Because there is a great increasing on globalization, the demand of translators and interpreters is also increasing. The increasing rate is approximately about 23 percent. The advantage of this work is that you get to know other cultures and expand your horizons beyond your place.