Special effects and Animation throughout the years.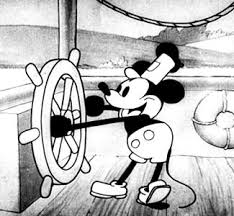 Throughout the beginning of time, animation has been a part of the human culture for entertainment. Humans first recorded communication with a type of cartoon animation in how they told stories to one another on the walls of their cave dwellings.     However, the people during those days did not have any complex technologies that would help them animate, and comparing from the animation back then up to the current time is fascinating.   The first recorded animation that we would call a cartoon was made by Walt Disney in 1928.
It's amazing how our minds can be incredible when it comes to constructing. Special effects, or animation these days are now taken for granted. This modern society of computer animation does not appreciate how much effort the old school animators put into their work.
From basic flip book animation to complex computerized movement, we can all agree that this occupation takes years of practice and studying, for the purpose of our entertainment. As the technology advances, we are one step closer into making a virtual reality world where everything can be created with special effects. Animation can be used in various ways, and an example for this include: showing historical events by recreating the event based on their gathered events from various people who witnessed it. Trying to recreate a historical event can be very difficult for the director because not only it is based on a real story, but you also have to depict the scenes somewhat accurately. An example of how much technology has made animation evolve over the years are video games like League of Legends, Overwatch, and many more.
https://history-of-animation.webflow.io
https://www.careerswales.com/prof/server_process.php?change=SaveEClipToPDF&Module%5BcurrentContent%5D%5BdisplayLeaflet%5D=387
Related articles
Leave a Comment