The Legend that will live on forever: Pele (1940-2022)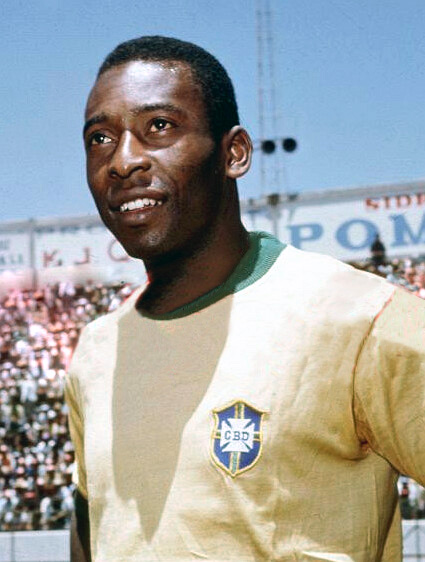 Who is Pele? How did he rise to become a legend in Soccer?
Pele was one of the first soccer players to bring spark in the wonderful game. He made so many people beyond count across the world fall in love with the game and influenced so many people to play. Pele won 3 world cups in his career he won his first one when he was 17 years old. He influenced some of the top players that we have today. Pele brought millions of people from all around the world to witness his magnificence. Pele's career made so many people fall in love even more that the world became fans of the sport. Pele influenced the world but especially all Brazilian's specifically up and coming young Brazilian soccer stars that try to replay and display some of Pele's magnificence while their on the pitch. He's been classified as one of the best and most influential soccer players in the world and in history.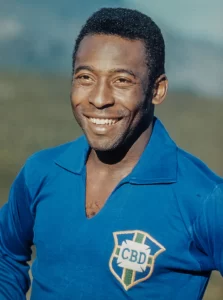 Where and who did Pele play for?
Pele played for the Brazilian club team "Santos", he played 659 games and out of those games he scored 643 goals. He also played for Brazil and played 92 games and scored 77 goals. These stats were the ones that were recorded as there are many other of his contributions that had not been put in since at the time stats were not viewed as frequently as it is now.
Why is Pele referred to as one of the best players in the world? 
Pele is and always will be referred to as one of the best players in the world because of his magnificence. Pele created a style that was his own, he was fast and had amazing ball control he is one of the top scorers of all time. His style on the pitch proved that he was a force to be reckoned with. He led his teams to victory, saved his team from eliminations, and brought home so many titles beyond count for his teams. Almost anyone who enjoys the sport loves and admires Pele and his legendary career. Current legendary Brazilian soccer players such as: Neymar Jr, Raphinia, Vinicius Jr and so many more all look up and try to make Brazil and the world proud the way Pele did.
A farewell, but the legend never dies
Almost 20 days after the 2022 World Cup came to an end the world mourned the loss of the legend Pele. He aged 82 years of age and up until his death he still continued to bring positivity in the world, that will be carried on forever. Throughout the world cup even though he was hospitalized he continued to show his affection and support to his country Brazil. When Brazil shockingly got knocked out of the world cup, Pele gave the players words to motivate them not to give up he said "to win, you have to face defeat" along with "Brazil and especially myself are proud of the dedication you gave". Losing Pele was like losing apart of the entire sport, it was like the big piece part of the wonderful game was gone, however his legacy still lives on even when he's gone. The world pays tribute to the one and only Pele.