COVID-19; The Geography, Timeline, and Social Effects of Global Pandemic
The Beginning of Unexpected Disease
Coronavirus disease 2019 (COVID-19) is a contagious disease caused by severe acute respiratory syndrome
coronavirus 2 (SARS-CoV-2). The first known case was identified in Wuhan, China in December 2019. The disease has since spread worldwide, leading to ongoing pandemic. Although one Italian study suggests it was present in China as early as September 2019. Evidence suggests that it descends from a coronavirus that infects wild bats, and spread to humans through an intermediary wildlife host. The possibility that the virus was accidentally released from a laboratory is also under increasingly active consideration. Official publications from the WHO reported the earliest onset of symptoms as December 8, 2019. Human-to-human transmission was confirmed by the WHO and Chinese authorities by January 20, 2020. According to official Chinese sources, these were mostly linked to the Huanan Seafood Wholesale Market, which also sold live animals. The number of
coronavirus cases in Hubei gradually increased, reaching sixty by December 20, 2020, and at least 266 by December 31, 2020. In early and mid-January 2020, the virus spread to other Chinese provinces, helped by the Chinese New Year migration and Wuhan being a transport hub and major rail interchange. Italy had its first confirmed cases on 31 January 2020, two tourists from China.  Italy overtook China as the country with the most deaths on March 19, 2020. By March 26 the United States had overtaken China and Italy with the highest number of confirmed cases in the world. Research on coronavirus genomes indicates the majority of COVID-19 cases in New York came from European travelers, rather than directly from China or any other Asian country.
COVID-19 in Europe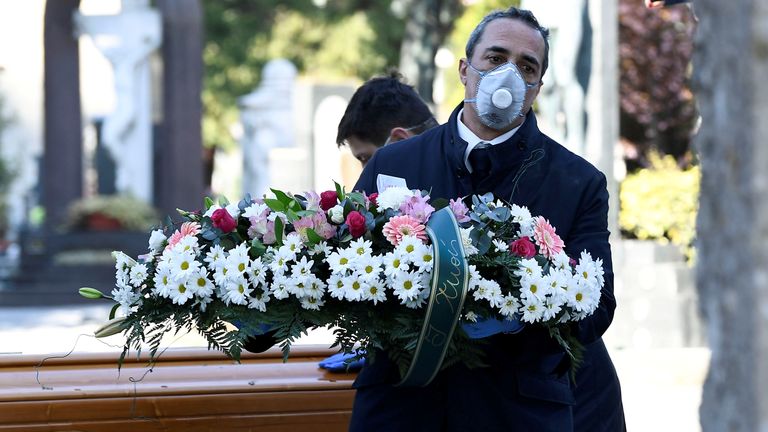 Italy: The virus was first confirmed to have spread to Italy on January 31, 2020, when two Chinese tourists in Rome tested positive for the virus. One week later an Italian man repatriated back to Italy from the city of Wuhan, China,
was hospitalized and confirmed as the third case in Italy. By the beginning of March, the virus had spread to all regions of Italy. On January 31, the Italian government suspended all flights to and from China and declared a state of emergency. On March 2020, Prime Minister Giuseppe Conte expanded the quarantine to all of Lombardy and 14 other northern provinces, and on the following day to all of Italy, placing more than 60 million people in lockdown. On March 11, 2020, Conte prohibited nearly all commercial activity except for supermarkets and pharmacies. On March 21, the Italian government closed all non-essential businesses and industries, and restricted movement of people.  In October, Italy was hit by the second wave of the pandemic, which brought the government to introduce further restrictions on movement and social life, which, as of March 2021, are still in effect. As of June 9, 2021, Italy has 174,935 active cases; during the peak of the pandemic, Italy's number of active cases was one of the highest in the world.
France: The virus was confirmed to have reached France on January 24, 2020, when the first COVID-19 case in both Europe and France was identified in Bordeaux. The first five confirmed cases were all individuals who had recently arrived from China. A Chinese tourist who was admitted to hospital in Paris on January 28, 2020, died on February 14, 2020, making it the first COVID-19 death in France as well as the first COVID-19 death outside Asia. On March 12, 2020, President Emmanuel Macron announced on public television that all
schools and all universities would close from Monday March 16, 2020 until further notice. The next day, Prime Minister Édouard Philippe banned gatherings of more than 100 people, not including public transport. The following day, the prime minister ordered the closure of all non-essential public places, including restaurants, cafés, cinemas and nightclubs, effective from that midnight. On March 16, 2020, Macron announced mandatory home lockdown for 15 days starting at noon on March 17, 2020. From August 2020, there was an increase in the rate of infection and on October 10, 2020, France set a record number of new infections in a 24-hour
period in Europe with 26,896 recorded. The increase caused France to enter a second nationwide lockdown on October 28, 2020.  On March 31, 2021, Macron announced a third national lockdown to commence on April 3, 2021, which mandated for all of April 2021; the closure of non-essential shops, the suspension of school attendance, a ban on all domestic travel and a nationwide curfew from 7pm-6am.
Germany: On January 27, 2020, the first case in Germany was confirmed near Munich, Bavaria.  On February 25 and 26, multiple cases related to the Italian outbreak were detected in Baden-Württemberg. A large cluster linked to a carnival event was formed in Heinsberg, North Rhine-Westphalia; on March 9, 2020, the first two deaths in Germany were reported from Essen and Heinsberg. From March 13, German states mandated school and kindergarten closures, postponed academic semesters and prohibited visits to nursing homes to protect the elderly. Two days later, borders to Austria, Denmark, France, Luxembourg and Switzerland were closed. By late August, infection numbers had returned to the levels of
April, and a possible second wave of the pandemic was under debate. A hard lockdown was imposed on December 15 and extended several times, introducing movement restrictions for hard-hit districts, and later making FFP2 masks or other clinical masks mandatory on public transport and in shops. On February 10, the lockdown was extended until March 7, and a gradual reopening of schools and daycare centers was agreed. A five-step plan was agreed on March 3 to end the second lockdown, from March1 to April 5, 2021. With the arrival of the third pandemic wave driven by variants, and an initially slow progress of vaccinations, a reform of the Infection Protection Act in late April increased federal government powers, allowing it to mandate pandemic measures in hard-hit districts from April 24.
For more exact information about COVID-19 in Europe please click on the link: LINK
COVID-19 in Asia
Iran: On February 19, 2020, Iran reported its first confirmed cases of infections in Qom. The virus may have been brought to the country by a merchant from Qom who had travelled to China. In response to the coronavirus the government cancelled public events and Friday prayers; closed schools, universities, shopping centers, bazaars, and
holy shrines; and banned festival celebrations. The government initially rejected plans to quarantine entire cities and areas, and heavy traffic between cities continued ahead of Nowruz, despite the government's intention to limit travel. The government later announced a ban on travel between cities following an increase in the number of new cases. The number of new cases fell to a low on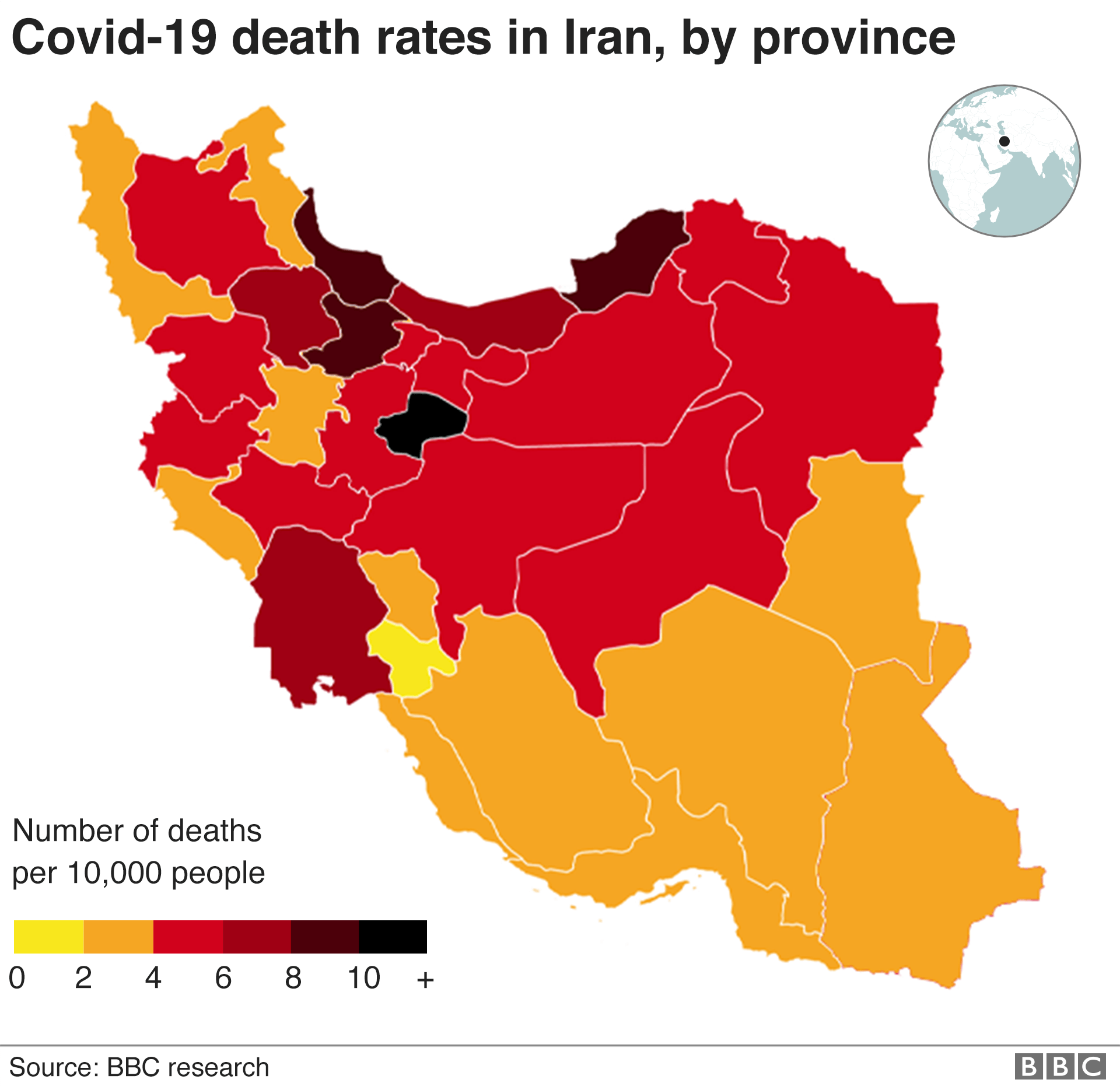 May 2, but increased again in May as restrictions were eased, with a new peak of cases reported on June 4, and new peaks in the number of deaths reported in July. Some early outside estimates of the numbers of COVID-19 deaths are much higher than those from government sources, while the People's Mujahedin of Iran has consistently claimed a much higher death toll. Leaked data suggest that 42,000 people had died with COVID-19 symptoms by July 20 compared to 14,405 reported that date. The official number of cases surpassed 200,000 with over 10,000 deaths recorded by June 2020. Confirmed COVID-19 cases in Iran account for around a quarter of all cases in the MENA region by mid-July.
India:  The first case of COVID-19 in India, which originated from China, was reported on January 30, 2020.  Currently, India has the largest number of confirmed cases in Asia. As of June 12, 2021, India has the second-highest number of confirmed cases in the world (after the United States) with 29.3 million reported cases of COVID-19
infection and the third-highest number of COVID-19 deaths (after the United States and Brazil) at 367,081 deaths. The first cases of COVID-19 in India were reported in the towns of Thrissur, Alappuzha and Kasaragod, all in the state of Kerala, among three Indian medical students who had returned from Wuhan.
Lockdowns were announced in Kerala on March 23, and in the rest of the country on March 25. By mid-May 2020, five cities accounted for around half of all reported cases in the country: Mumbai, Delhi, Ahmedabad, Chennai and Thane.  Infection rates started to drop in September, along with the number of new and active cases. A second wave beginning in March 2021 was much larger than the first, with shortages of vaccines, hospital beds, oxygen cylinders and other medicines in parts of the country.  By late April, India led the world in new and active cases. On April 30, 2021, it became the first country to report over 400,000 new cases in a 24-hour period.
Turkey: The first case in Turkey was recorded on March 11, when a local returned home from a trip to Europe. The first death due to COVID-19 in the country occurred on March 15. Turkey stood out from the rest of Europe by not ordering a legal lockdown until April 2021, when the country enacted its first nationwide restrictions. The government kept many businesses open, and allowed companies to set their own guidelines regarding workers. The resulting wave of infections never came close to overwhelming the Turkish health system, which has the highest number of intensive care units in the world at 46.5 beds per 100,000 people (compared to 9.6 in Greece, 11.6 in France, and 12.6 in Italy). As of May 3, 2021, Turkey's observed case-fatality rate stands at 0.84%, the 148th highest rate globally.
For more exact information about COVID-19 in Asia please click on the link: LINK
COVID-19 in South and North Americas
Canada: The virus was confirmed to have reached Canada on January 27, 2020, after an individual who had returned to Toronto from Wuhan, Hubei, China, tested positive. In early April 2020, the Government of Canada released modelling anticipating between 11,000–22,000 deaths over the course of the pandemic, assuming "stronger epidemic control". The first case of community transmission in Canada was confirmed in British Columbia on March 5.  In March 2020, as cases of community transmission were confirmed, all of Canada's provinces and territories declared states of emergency. Provinces and territories have, to varying degrees, implemented school and daycare
closures, prohibitions on gatherings, closures of non-essential businesses, restrictions on entry. Canada severely restricted its border access, barring travelers from all countries with some exceptions. For the first time in its legislative history, the act has been used, legally requiring all travelers (excluding essential workers) returning to the country to self-isolate for 14 days. On September 23, 2020, Prime Minister Trudeau declared that Canada was experiencing a second wave of the virus. Nation-wide cases, hospitalizations and deaths spiked preceding and following the Christmas and holiday season in December 2020 and January 2021. Alarmed by hospital capacity issues, fatalities and new cases, heavy restrictions (such as lockdowns and curfews) were put in place in affected areas (primarily Ontario, Quebec, and Alberta) and across the country. These lockdowns resulted in active cases beginning to steadily decline, reaching a plateau in active cases in mid-February 2021. During a third wave of the virus, cases began rising across most provinces west of Atlantic Canada in mid-March, prompting further lockdowns and restrictions in the most populous provinces like Ontario and Quebec.
USA: The COVID-19 pandemic in the United States is part of the worldwide pandemic of coronavirus disease 2019 (COVID-19). More than 33.5 million confirmed cases have been reported since January 2020, resulting in more than 602,000 deaths, the most of any country, and the twentieth-highest per capita worldwide. As many infections
have gone undetected, the Centers for Disease Control estimated that, as of March 2021, there are a total 114.6 million infections in the United States, or more than a third of the total population. The U.S. has about one-fifth of the world's confirmed cases and deaths. COVID-19 became the third-leading cause of death in the U.S. in 2020, behind heart disease and cancer. The first American case was reported on January 20, and President Donald Trump declared the U.S. outbreak a public health emergency on January 31. Restrictions were placed on flights arriving from China, but the initial U.S. response to the pandemic was otherwise slow, in terms of preparing the healthcare system, stopping other travel, and testing. The first known American
deaths occurred in February. On March 6, 2020, Trump signed the Coronavirus Preparedness and Response Supplemental Appropriations Act, which provided $8.3 billion in emergency funding for federal agencies to respond to the outbreak. On March 13, President Trump declared a national emergency.  In mid-March, the Trump administration started to purchase large quantities of medical equipment,  and in late March, it invoked the Defense Production Act of 1950 to direct industries to produce medical equipment. A second rise in infections began in June 2020, following relaxed restrictions in several states, leading to daily cases surpassing 60,000. A third rise in infections began around mid-October, leading to daily cases reaching over 100,000 by the end of the month. A fourth rise in infections began around late March 2021.
Brazil: The virus was confirmed to have spread to Brazil on 25 February 2020, when a man from São Paulo tested positive for the virus. The disease had spread to every federative unit of Brazil by 21 March. On 19 June 2020, the country reported its one millionth case; at this time, there had been nearly 49,000 reported deaths. The pandemic has triggered a variety of responses from federal, state and local governments, having an impact on politics, education, the environment, and the economy. On 27 March 2020 Brazil announced a temporary ban on foreign air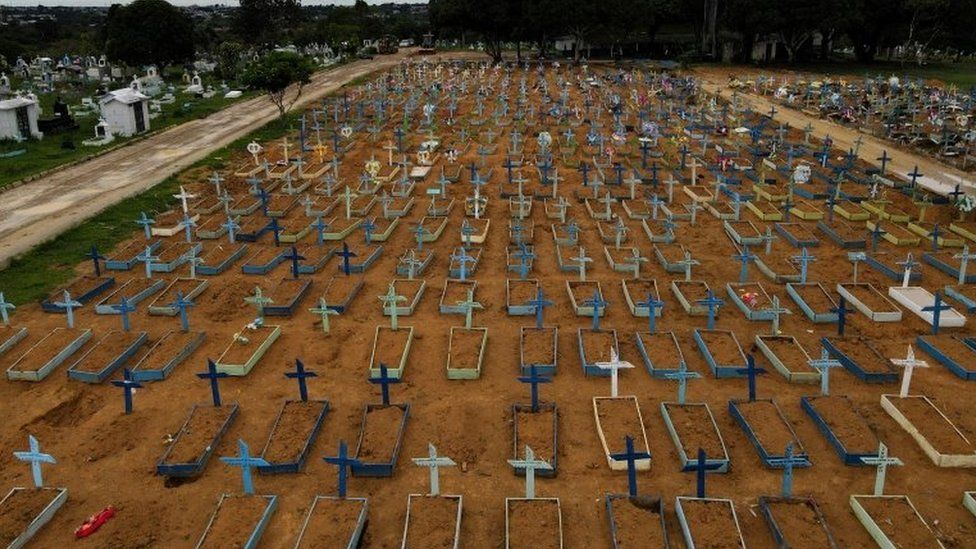 travelers and most state governors have imposed quarantines to prevent the spread of the virus. As of June 2021, Brazil, with over 17 million confirmed cases and over 500,000 deaths, has the third-highest number of confirmed cases and second-highest death toll from COVID-19 in the world, behind only those of the United States and of India.
For more information please click on the links: 1. LINK, 2. LINK, 3. LINK, 4. LINK
COVID-19 Cases, Deaths, Recovers
Top 10 countries with the most COVID-19 cases, deaths, and recovers:
| | | | | | |
| --- | --- | --- | --- | --- | --- |
| # | Countries | Total Cases | Total Deaths | Total Recovered | Active Cases |
| | World | 180,765,742 | 3,915,952 | 165,412,926 | 11,436,854 |
| 1 | USA | 34,464,956 | 618,685 | 28,871,914 | 4,974,357 |
| 2 | India | 30,133,417 | 393,338 | 29,120,340 | 619,739 |
| 3 | Brazil | 18,243,483 | 509,282 | 16,511,701 | 1,222,500 |
| 4 | France | 5,764,329 | 110,906 | 5,590,123 | 63,300 |
| 5 | Turkey | 5,393,248 | 49,417 | 5,254,708 | 89,123 |
| 6 | Russia | 5,388,695 | 131,463 | 4,915,615 | 341,617 |
| 7 | UK | 4,684,572 | 128,048 | 4,310,259 | 246,265 |
| 8 | Argentina | 4,350,564 | 91,438 | 3,967,633 | 291,493 |
| 9 | Italy | 4,255,700 | 127,362 | 4,066,029 | 62,309 |
| 10 | Colombia | 4,060,013 | 102,636 | 3,769,887 | 187,490 |
For more information please click on the link: LINK
The Best Global Responses to COVID-19 Pandemic, 1 Year Later
Taiwan: June 2020: 443 cases, 7 deaths,   –    February 2021: 940 cases, 9 deaths
Taiwan continues to post admirable numbers when it comes to Covid-19, a testament to what early action and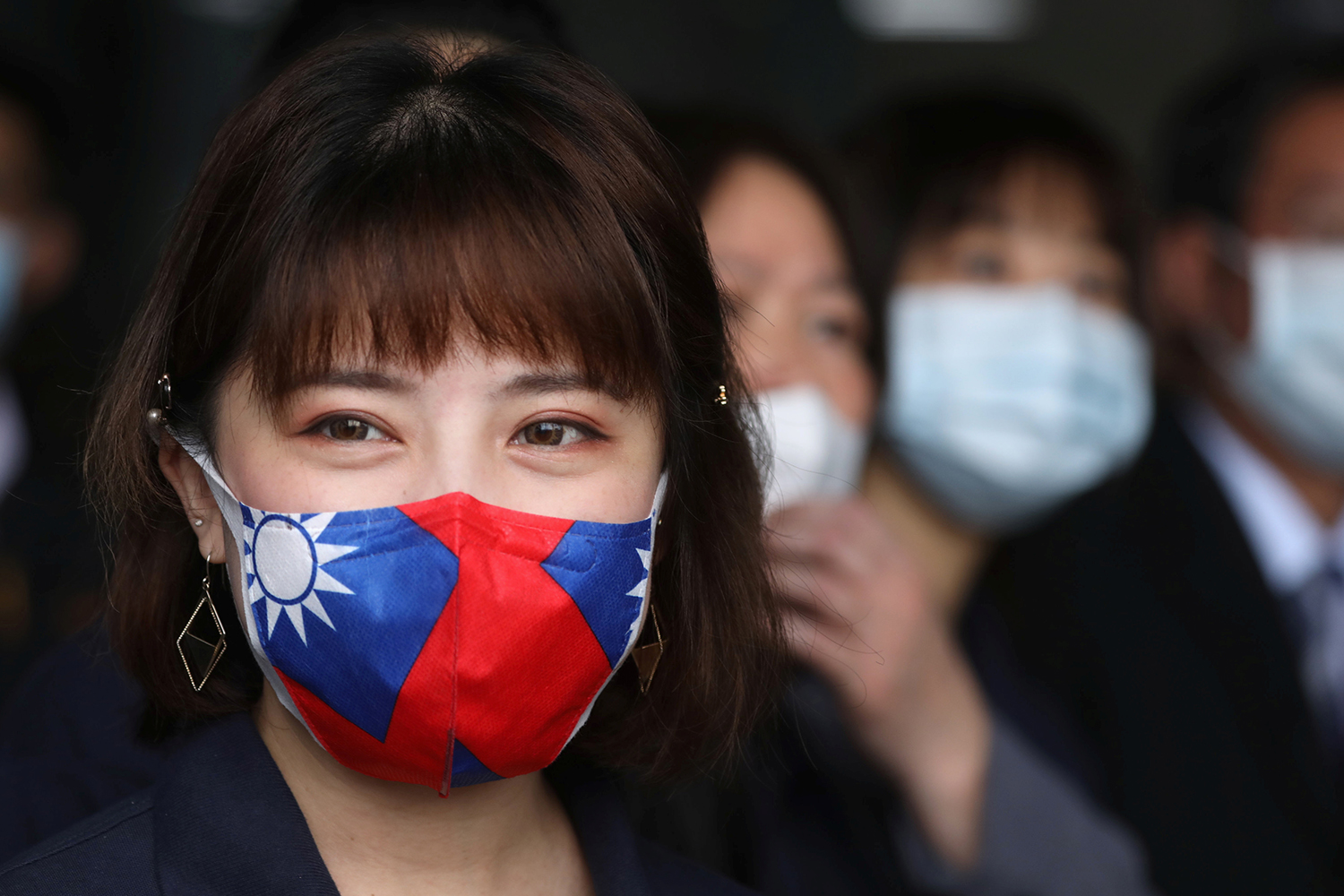 aggressive monitoring brings to the table when battling a pandemic. It's made even more impressive when you consider that Taiwan never undertook the kinds of draconian nationwide lockdowns other countries on the list took to post such sterling results (though it did recently restrict incoming travel from anyone who wasn't a Taiwan citizen or resident). Rather than shuttering its economy for weeks on end in an attempt to slow the virus, Taiwan went another way—after quickly closing its borders and banning exports of surgical masks, the government used contact tracing and mobile Sim-tracking to identify and ensure those in quarantine were actually abiding by the rules.
Singapore: June 2020: 38,965 cases, 25 deaths,   –   February 2021: 59,832 cases, 29 deaths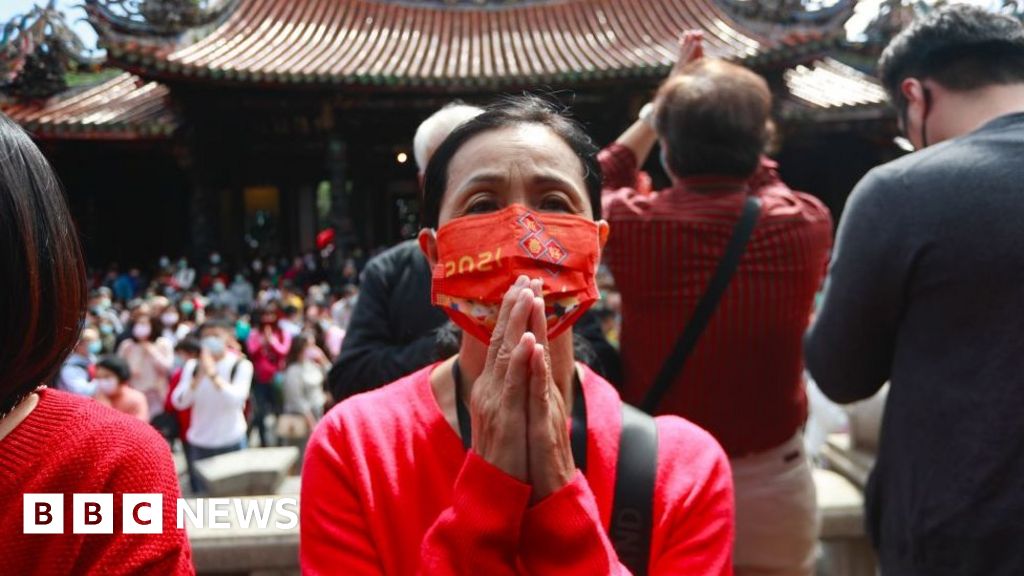 Singapore is a similar story to Taiwan—early and aggressive moves by the government to use technology and the powers of the state to enforce strict monitoring to ensure transmission remains at a minimum have yielded results in the city-state's battle against the pandemic. Singapore's ability to get students back at universities has made it the envy of the academic world, even if the work needed to keep the student bodies safe—like limiting the amount of students that can be in cafeterias and making them register their temperatures multiple times a day through an app—have resulted in a less-than-normal experience for students. The country also continues to face serious criticisms about inequality after the vast majority of cases were found in the migrant population, which remains subject to stricter conditions than others.
South Korea: June 2020: 11,902 cases, 276 deaths,   –   February 2021: 85,567, 1,544 deaths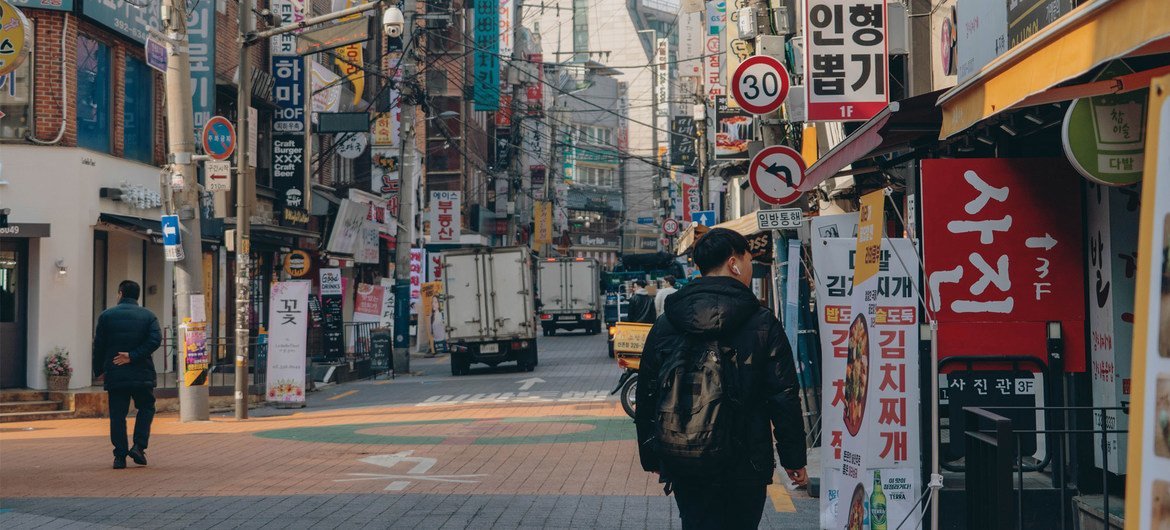 South Korea continues to be a standout among the world's advanced industrial democracies when it comes to keeping Covid-19 cases and fatalities to a minimum. It has done so by aggressively dealing with the smallish outbreaks that keep popping up, wrestling them to the ground before they become a threat to the larger population. Again, this is made possible not just by the government willing to take the necessary testing/tracing/quarantining measures, but a population willing to abide by those policies for the greater good.
Honorable mention:  New Zealand: June 2020: 1,504 cases, 22 deaths  –  February 2021: 2,344 cases, 26 deaths                         Australia: June 2020: 7,276 cases, 102 deaths,  –  February 2021: 28,912 cases 909 deaths
Canada: June 2020: 98,645 cases, 8,035 deaths, – February 2021: 839,455 cases 21,455 deaths
For more information click on the link: LINK
The impact of COIVD-19 on the US economy
As the United States began to shut down last March to stop the spread of Covid-19, before Zoom calls or restaurant shutdowns or endless Netflix binges, people simply stopped going anywhere. In the months to come,
unemployment would rise from 4.4% in March to 14.7% in April. It wouldn't fall back below 10% until August. First-quarter U.S. gross domestic product would decline 4.8% — at the time, the biggest contraction since the 2008 financial crisis. The next quarter, it would drop 31.4% — before rising 33.1% in the third quarter. That's all hindsight now. But as President Joe Biden and Congress pass a $1.9 trillion Covid relief bill almost one year later, it's instructive to look back and remember how sudden and drastic the hit to the nation's economy was. On March 12, nearly 1.8 million people passed through Transportation Security Administration (TSA) checkpoints in airports, according to U.S. Homeland Security data. A week later, that number had fallen to about 620,000, a drop of 66%. A week after that, it was 203,000. By April, fewer than 100,000 people were flying on most days.
Restaurants went to zero
With people home, it didn't take long for service industries to shut down.
For the restaurant industry, March 9 was the first day people stopped showing up. According to data from Open
Table, March 8′s seated diners from online, phone and walk-in reservations were off just 1% from a year earlier. A day later, the drop was 14%, year over year. By March 13, it was down 36%. By March 20, it was down 99.35%. It would be June 21 before total patronage was down anything less than 50% from the equivalent day in 2019.
So did movie theaters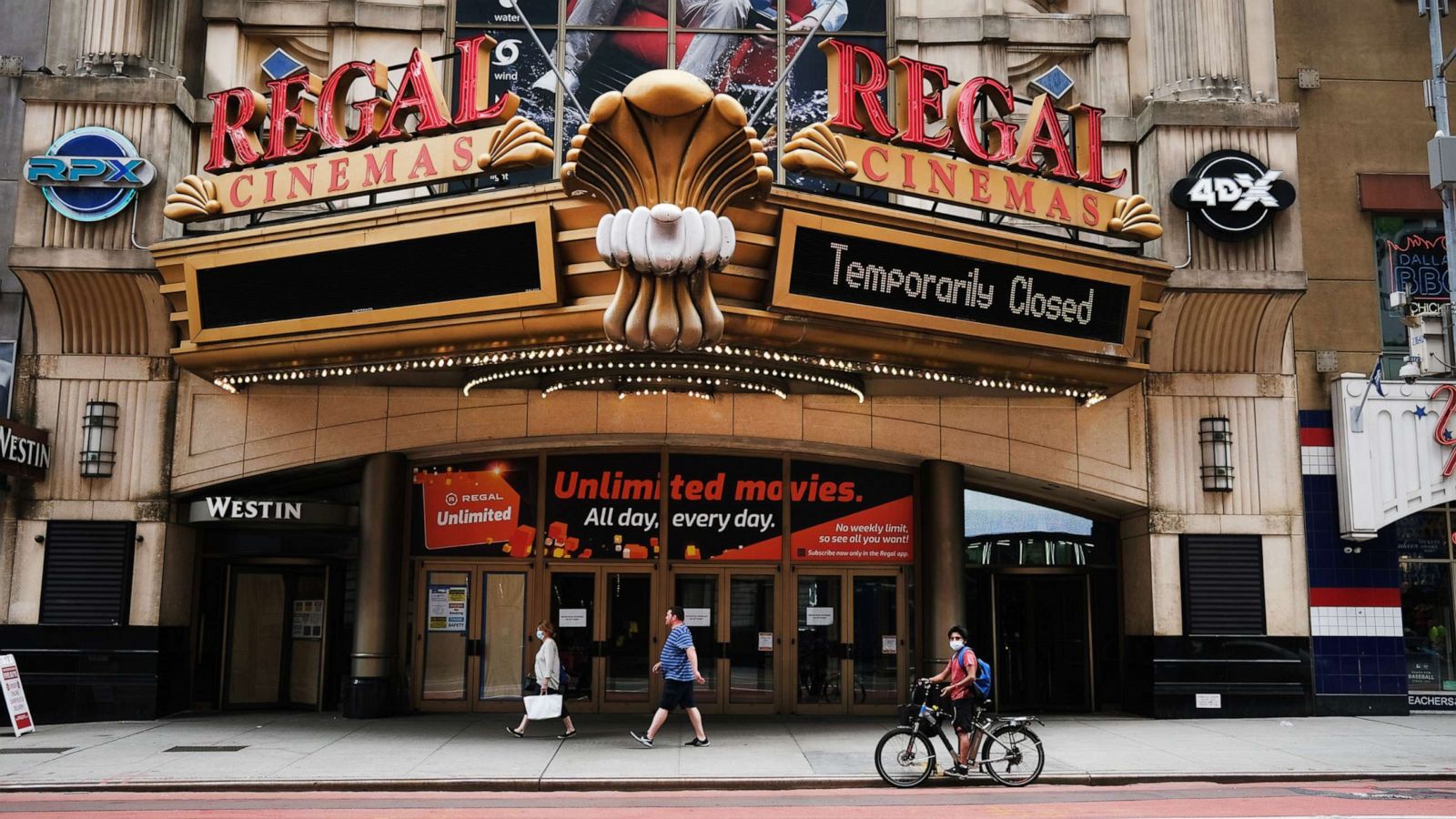 The weekend of March 6, 2020, was a normal one at the box office, with U.S. movie theaters bringing in more than $100 million in ticket sales. Disney's "Onward" was the top-grossing movie, followed by NBCUniversal's "The Invisible Man." In an interview published March 8, CNN Business asked Comscore senior media analyst Paul Dergarabedian if he thought coronavirus fears were keeping anybody away from theaters. "It's too early to tell," he said. "I think the numbers this weekend would've likely been the same even without the current disruption happening at theaters all around the world. I mean, the totals are on track with what Disney was expecting for 'Onward.'" The next weekend, box-office revenue fell by nearly 50% to $54 million. One week later, it was $195,952. By April, the movie theater business had effectively stopped.
COVID-19–related job losses wiped out 113 straight months of job growth, with total nonfarm employment falling by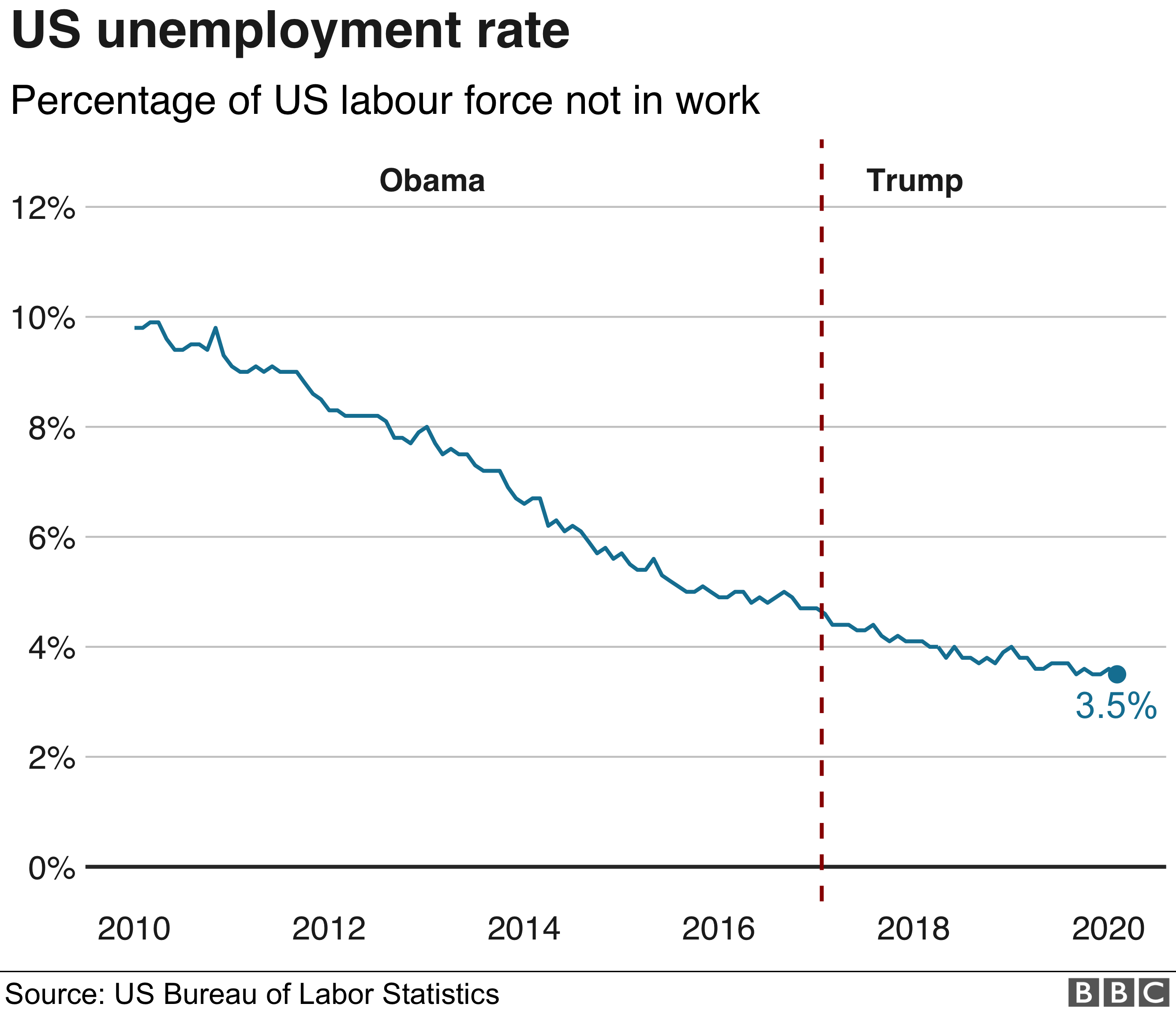 20.5 million jobs in April. The COVID-19 pandemic and associated economic shutdown created a crisis for all workers, but the impact was greater for women, non-white workers, lower-wage earners, and those with less education (Stevenson 2020). In December 2019 women held more nonfarm payroll jobs than men for the first time during a period of job growth; by May 2020 that relationship was reversed, in part reflecting job losses in the leisure and hospitality industry, where women account for 53 percent of workers (Stevenson 2020).
For more information please click on the link: 1. LINK, 2. LINK
Wearing The Masks
How to Select
When selecting a mask, there are many choices. Here are some do's and don'ts.
Have two or more layers of washable, breathable fabric
Completely cover your nose and mouth
Fit snugly against the sides of your face and don't have gaps
Have a nose wire to
prevent air from leaking out of the top of the mask
Are made of fabric that makes it hard to breathe, for example, vinyl
Have exhalation valves or vents which allow virus particles to escape
Are prioritized for healthcare workers, including N95 respirators
Covers your nose and mouth and secure it under your chin.
Fits snugly against the sides of your face.
Around your neck
On your forehead
Under your nose
Only on your nose
On your chin
Dangling from one ear
On your arm
For more information please click on the link: LINK
Symptoms of COVID-19: 
COVID-19 affects different people in different ways. Infected people have had a wide range of symptoms reported – from mild symptoms to severe illness. Symptoms may appear 2-14 days after exposure to the virus. People with
these symptoms may have COVID-19:
Fever or chills
Cough
Shortness of breath or difficulty breathing
Fatigue
Muscle or body aches
Headache
New loss of taste or smell
Sore throat
Congestion or runny nose
Nausea or vomiting
Diarrhea
If someone is showing any of these signs, seek emergency medical care immediately:
Trouble breathing
Persistent pain or pressure in the chest
New confusion
Inability to awake or stay awake
Pale, gray, or blue-colored skin, lips, or nail beds, depending on skin tone
COVID-19 Vaccination in USA
Different COVID-19 Vaccines
The best COVID-19 vaccine is the first one that is available to you. Do not wait for a specific brand. All currently authorized and recommended COVID-19 vaccines:
| | | | |
| --- | --- | --- | --- |
| Vaccine Brand Name | Who Can Get this Vaccine | How Mandy Shots You will Need | When Are You Fully Vaccinated? |
| Pfizer-BioNTech | People 12 years and older | 2 shots given 3 weeks (21 days) apart | 2 weeks after your second shot |
| Moderna | People 18 years and older | 2 shots given 4 weeks (28 days) apart | 2 weeks after your second shot |
| Johnson & Johnson's Janssen | People 18 years and older | 1 shot | 2 weeks after your shot |
1. If you have had a severe allergic reaction (anaphylaxis) or an immediate allergic reaction to any ingredient in the vaccine you are scheduled to receive, you should not get that vaccine. If you have been instructed not to get one
type of COVID-19 vaccine, you may still be able to get another type. Learn more information for people with allergies.
2. You should get your second shot as close to the recommended 3-week or 4-week interval as possible. However, your second shot may be given up to 6 weeks (42 days) after the first dose, if necessary.
For more Information please click on the link: LINK
Can 2021 will be the end of COVID-19?
Will we be able to live normal like before?
Can we be prepared for the next unexpected dieses like COVID-19?
Leave a Comment