Preserving the rain-forest is important for climate action.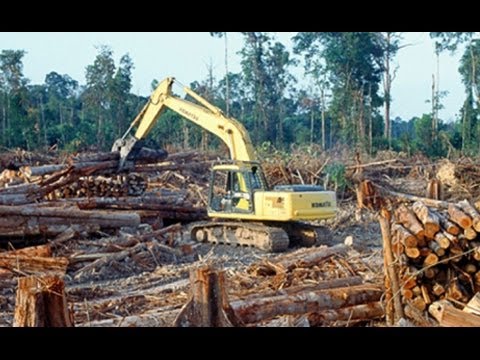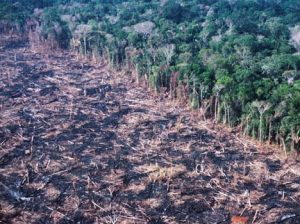 People have been deforesting the tropics for thousands of years for timber and farming.   But now and during the last 30-40 years, nothing less than the physical transformation of the Earth is taking place. Forest has been lost from farming, building cities, mining and logging. Millions of different plants and animals live in the Amazon River region. The loss of forest harms plants and animals. It also affects people around the world.  The loss of tropical rain forest is occurring at a rate 25% higher than in the 1990s.
Up to 15 million hectares of the Brazilian Amazon are at risk of losing their legal protection, equivalent to more than 4 times the forest area of ​​the United Kingdom, warns a study. The increase of the dams in the Amazon threatens the natural flow of their rivers, alters natural cycles and puts at serious risk species such as dolphins and migratory fish.
According to data released this week by the University of Maryland on Global Forest Watch, 2016 and 2017 have been the two worst years for tropical forest loss on record. In 2017 alone, 158,000 square kilometres of forest in the tropics were lost – an area of tropical forest equivalent to the entire nation of Bangladesh. This is just slightly lower than the amount of tropical deforestation in 2016.
According to the experts at the World Resources Institute, the losses are the result of natural disasters, such as including droughts, fires, and hurricanes, and political and economic collateral damage.
A bright spot in the report is Indonesia, which was able to reverse its rate of primary forest loss by 60% in 2017. The nation has instituted a new set of deforestation reduction policies, including a national moratorium on peat drainage and publicly available transparency data which lets citizens and non-profits help the government identify areas of non-compliance.   
– UNFCCC June 2018
Everyone can help to make sure that we meet the Global Goals set by the United Nation in 2015. citizens and government can use these five targets below to create action to combat climate change. It is our responsibility to save the planet for out future generation. If we follow these targets we can save many species and plants that are about to extinguish.   The rain forest is a big help to our environment, it provides food, jobs, and also it is a habitat for many spices. Rain forest is a source that is renewable and we have to let it renew so that way it will help us. We need to understand and we need to stop doing things that damaged our environment, even thought, some things are small but it helps the our environment.  As well as the vivid beauty that comes with great diversity in plants and animals, rain forests also play a practical role in keeping our planet healthy.
STRENGTHEN RESILIENCE AND ADAPTIVE CAPACITY TO CLIMATE RELATED DISASTERS
Strengthen resilience and adaptive capacity to climate-related hazards and natural disasters in all countries.
INTEGRATE CLIMATE CHANGE MEASURES INTO POLICIES AND PLANNING
Integrate climate change measures into national policies, strategies and planning.
BUILD KNOWLEDGE AND CAPACITY TO MEET CLIMATE CHANGE
Improve education, awareness-raising and human and institutional capacity on climate change mitigation, adaptation, impact reduction and early warning.
IMPLEMENT THE UN FRAMEWORK CONVENTION ON CLIMATE CHANGE
Implement the commitment undertaken by developed-country parties to the United Nations Framework Convention on Climate Change to a goal of mobilizing jointly $100 billion annually by 2020 from all sources to address the needs of developing countries in the context of meaningful mitigation actions and transparency on implementation and fully operationalize the Green Climate Fund through its capitalization as soon as possible.
PROMOTE MECHANISMS TO RAISE CAPACITY FOR PLANNING AND MANAGEMENT
Promote mechanisms for raising capacity for effective climate change-related planning and management in least developed countries and small island developing States, including focusing on women, youth and local and marginalized communities.
https://unfccc.int/news/preserving-tropical-forests-key-to-tackle-climate-change
https://www.scientificamerican.com/article/earth-talks-daily-destruction/
https://www.theguardian.com/global-development-professionals-network/2017/jan/23/destroying-rainforests-quickly-gone-100-years-deforestation
https://www.worldwildlife.org/threats/deforestation-and-forest-degradation
https://science.howstuffworks.com/science-vs-myth/what-if/what-if-amazon-rainforest-was-completely-destroyed.htm
View Comments (1)